Collectors Haven & Ryde Stamp Shop
A great selection of collectables for the collector.
Located in the historic Royal Victoria Arcade, you will find a fine selection of collectables, including stamps, cigarette cards, postcards, cigarette & biscuit tins, medals and badges, to name a few of the wonderful items for sale. Come and browse the historical items.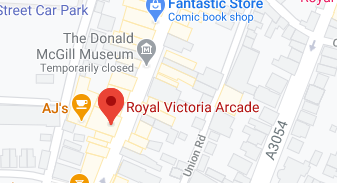 How To Find Us
Collectors Haven and Ryde Stamp Shop
4/5 Royal Victoria Arcade
Union Street
Ryde
PO33 2LQ
View Map