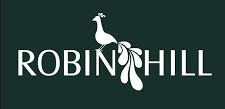 With some great day and night time experiences to be found throughout the season, Robin Hill really is the destination for visitors of all ages looking for outdoor fun, great family experiences and adventure.

The Island's favourite award-winning country attraction boasts a whole day of entertainment.  With great rides – including the quarter mile downhill toboggan - engaging falconry displays from one of the UK's most experienced falconry teams, and adventure play for fun loving families and children, plus relaxing woodland gardens, ponds and walks for discerning adults to enjoy.

Let the children blow off steam in a safe, expansive and natural environment; Robin Hill, set in 88 acres of rolling woodland and downland, is also one of the best places on the Island to get up close and personal with rare red squirrels!
Plan Your Visit

Location

Itinerary
Find Robin Hill prices, opening times and book your visit.
Southern Vectis bus services operate from Ryde Esplanade bus station, a few minutes walk from our Ryde terminal. The regular number 8 service operates via Robin Hill or alternatively the seasonal open top Downs Breezer serves Robin Hill. Please visit

 

Southern Vectis

 

for more information.
View our flight

 

timetable.
Once you have made your booking with Robin Hill, please separately book your Hovertravel flight ticket(s).


Robin Hill
Downend Road
Downend
Newport
PO30 2NU
Enjoy a full day exploring Robin Hill and enjoy the Night Glow event (19th, 20th & 21st August) making the most of our Summer Late Flights.


Getting there
10.00 Flight departs from Southsea hoverport
10:10 Flight arrives at Ryde hoverport
Short walk from our Ryde hoverport to Ryde Bus Station
10:30 Southern Vectis Downs Breezer Service departs Ryde Bus Station
10:52 Southern Vectis Downs Breezer Service arrives Robin Hill
Enjoy a full day at Robin Hill
Return journey
19:51 Southern Vectis Bus Service 8 departs Robin Hill
21:04 Southern Vectis bus Service 8 arrives Ryde Bus Station
Short walk from Ryde Bus Station to our Ryde hoverport
21:15* Late flight from Ryde hoverport
21:25 Late flight arrives Southsea hoverport
Please note this example itinerary is based on Saturday 20th August 2022. Please check our flight times and Southern Vectis bus times ahead of your journey.

*The 21:15 late flights are available on Friday and Saturday's only from Friday 22nd July until Saturday 27th August. See our timetable for more information. 
Hover Rover Bus Ticket!
Useful Links
;