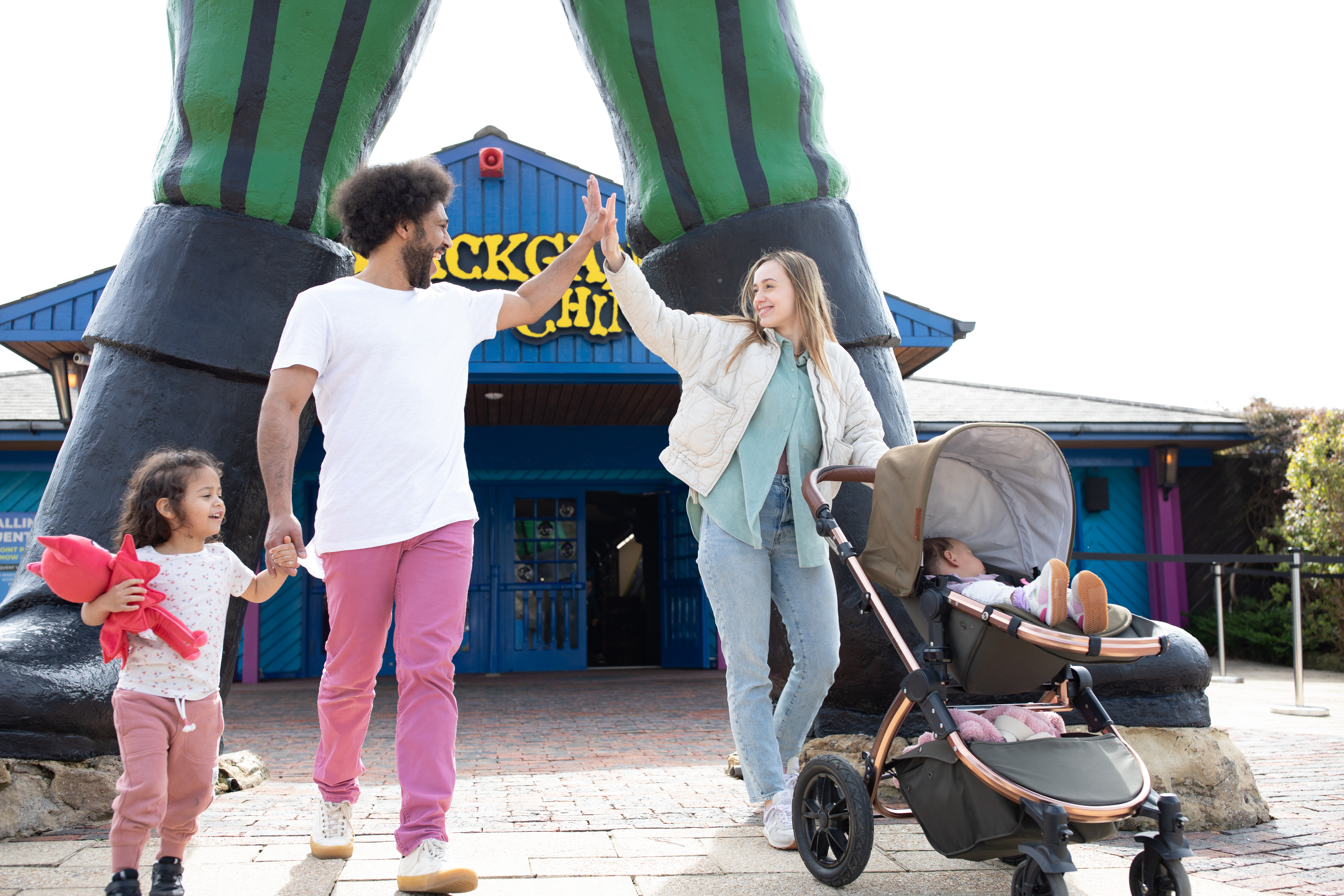 Blackgang Chine, the oldest theme park in the UK and one of the most iconic tourist destinations, having first opened its doors in 1843, long before many of the mod cons we take for granted today were even invented!

Filled with an electric mix of attractions, magical theme worlds and exciting rides - waterforce water slides, cliff hanger roller coaster and pirate barrel ride - you'll find adventures around every corner, something for all the family.

Blackgang Chine one of the Island's leading tourist attractions, are open late during the school summer holidays with additional fun and entertainment for the enjoyment of visitors all day and into the night too!
Plan Your Visit

Location

Itinerary
Find Blackgang Chine prices, opening times and book your visit.
Southern Vectis bus services operate from Ryde Esplanade bus station, a few minutes walk from our Ryde terminal. The regular number 9 service goes to Newport and then change to service 6 to Blackgang Chine. Alternatively the Island Coaster serves Blackgang. Please visit

 

Southern Vectis

 

for more information.
View our flight

 

timetable.
Once you have made your booking with Blackgang Chine, please separately book your Hovertravel flight ticket(s).


Blackgang Chine
Near Ventnor
Blackgang Road
Blackgang
PO38 2HN
Enjoy a full day exploring Blackgang Chine making the most of our Summer Late Flights.


Getting there
09:30 Flight departs from Southsea hoverport
09:40 Flight arrives at Ryde hoverport
Short walk from our Ryde hoverport to Ryde Bus Station
09:55 Southern Vectis Bus Service 9 departs Ryde Bus Station
10:30 Southern Vectis Bus Service 9 arrives Newport Bus Station
10:55 Southern Vectis Bus Service 6 departs Newport Bus Station
11:24 Southern Vectis Bus Service 6 arrives Blackgang Chine
Enjoy your day at Blackgang Chine
Return journey
17:18 Southern Vectis Bus Service 6 departs Blackgang Chine
17:50 Southern Vectis bus Service 6 arrives Newport Bus Station
18:00 Southern Vectis Bus Service 9 departs Newport Bus Station
18:30 Southern Vectis Bus Service 9 arrives Ryde Bus Station
Short walk from Ryde Bus Station to our Ryde hoverport
19:15 Flight departs Ryde hoverport
19:25 Flight arrives Southsea hoverport
Please note; this is just a rough itinerary, please check our flight times and Southern Vectis bus times ahead of your journey to plan your fun day out!


© Photo Visit Isle of Wight, credit Cam of Sam / Visit Isle of Wight
Hover Rover Bus Ticket!
Useful Links