Wheelchair Passengers
We aim to ensure that our hovercraft and terminals are as accessible as possible.
Each hovercraft offers space for one wheelchair passenger.
There is a ramp on the hovercraft leading directly to the wheelchair seating area.
Wheelchairs are safely secured before departure.
Please note that wheelchair spaces on our craft are allocated on a first come first serve basis. Once you have completed your ticket booking for your chosen flight, please complete our Book Hovercare Assistance request to reserve your wheelchair space. We ask for you to arrive at our terminal 15 minutes before your booked journey time to make sure that we can offer the best assistance possible.
We have wheelchairs for use in our terminals which can be used free of charge for travel between our ports. Alternatively you can use your own wheelchair or mobility aid which includes mobility scooters, subject to size and weight limitation.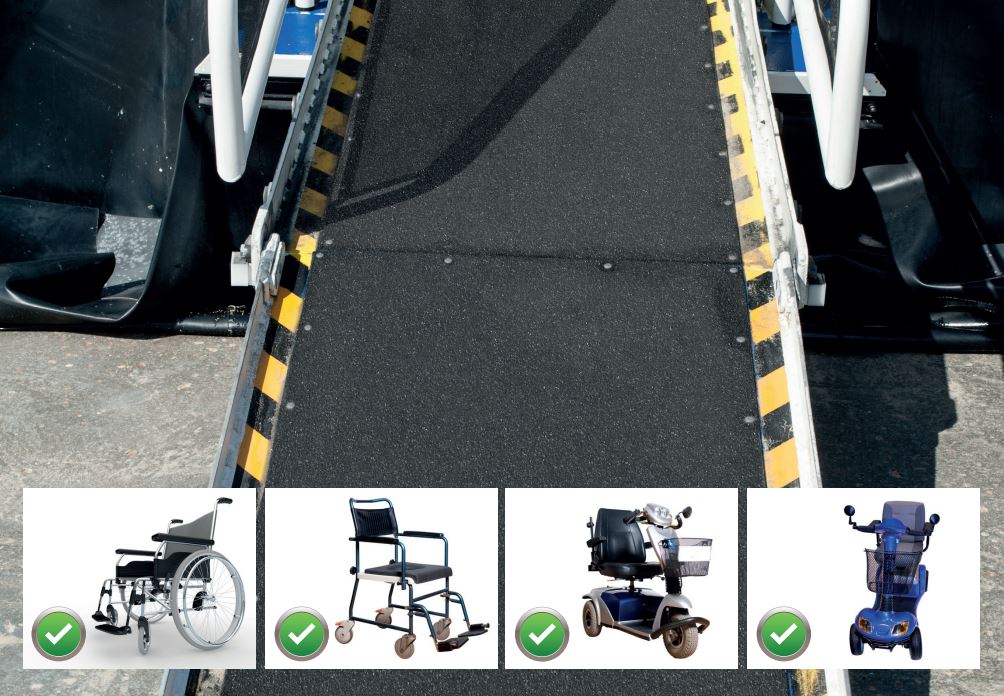 Maximum size 72cm w x 122 cm h. Batteries must be dry or gel non-spillable sealed types. Hovertravel regrettably cannot carry people movers.