Private & Corporate Charters
Private & Corporate Charters

Filming Opportunities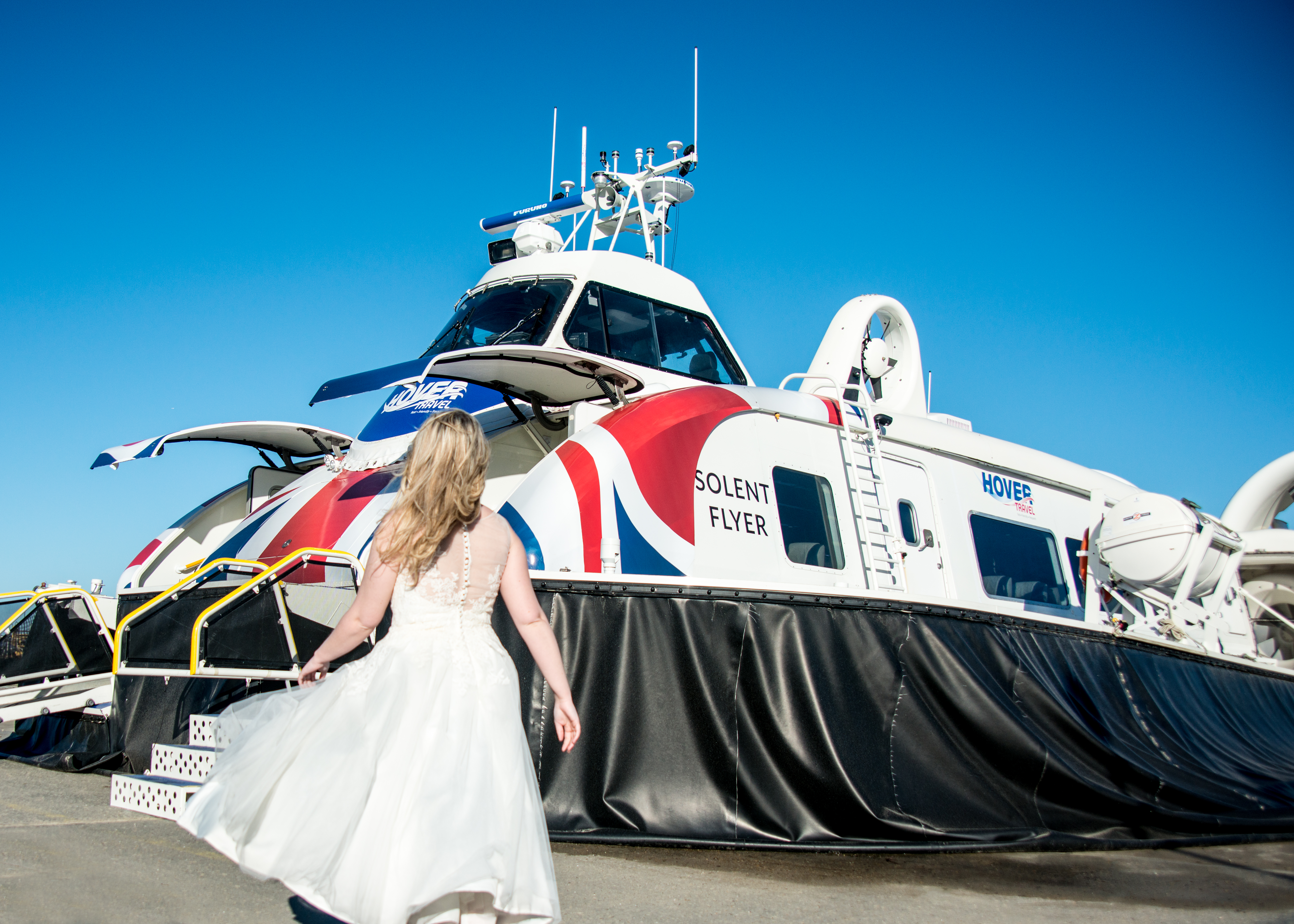 Charter a flight on our hovercraft
You can have the world's only scheduled passenger hovercraft service as part of your wedding. We offer a range of options from group discounts on our timetabled operation to a full private charter. Prices are available on application, enquire using the form below.

Speed across the water at up to 45 knots and glide effortlessly on to land, creating an unforgettable experience for up to 78 passengers per craft. With the short ten-minute crossing time from Southsea to Ryde or for an added touch of exclusivity, you can book your own private charter which can depart and arrive at our existing hover ports in Southsea & Ryde, as well as other locations on request including Lee on the Solent and selected Isle of Wight beaches. Imagine having complete use of a hovercraft just for your guests and landing on a sandy beach!
Charters available for hire:
Group Travel
Wedding Parties
Corporate Away Days
Exclusive & Celebrity travel
Filming Opportunities
Scattering of Ashes & Memorial Services
Bespoke Requests
We Can Also Assist With Your Group Arrangements
Restaurant & Hotels Partners
Ground Transportation & Freight
Visit Isle Of Wight & Visit Portsmouth Tourist Office Assistance
Dedicated Planning Team
Contact Our Dedicated Charter Team
Standard group terms & conditions apply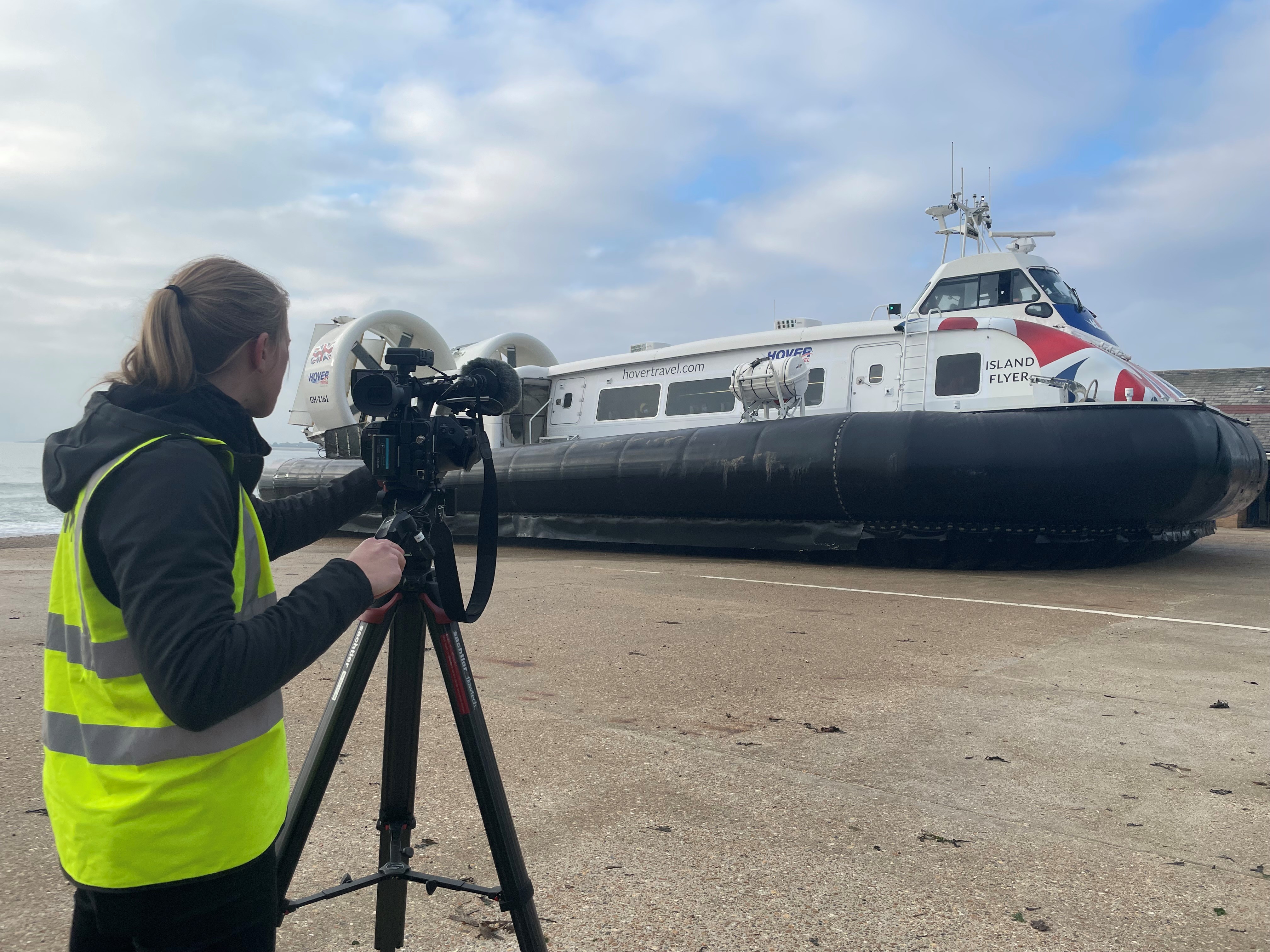 The World's Only Year-Round Passenger Hovercraft Service
As the only year-round commercial passenger hovercraft service, Hovertravel offers a truly unique opportunity for film-makers to capture this amphibious mode of transport. The hovercraft's ability to speed across water at up to 45 knots and glide effortlessly on to land creates a thrilling experience for both passengers and viewers.
It is possible to film the hovercraft in action on the Solent, onboard inside the light and airy passenger cabin as well as using the terminal facilities at both Ryde and Southsea, subject to operational constraints. We regularly host crews from the BBC, corporate video producers, independent TV production companies as well as international productions. Our hovercraft have featured in documentaries, comedies, promotional videos, corporate advertising and travel programmes around the world.
Hovertravel welcomes film crews, programme makers and news media to its operation and has a well-established procedure for all enquiries to ensure we adhere not just to our strict safety guidelines but also to all current and relevant regulations including GDPR.
It should also be noted that filming on or of our hovercraft is subject to the discretion of the pilot of that craft and they can delay or cancel planned filming if they consider the conditions on the day to be unsafe.