Hovertravel adds a dozen extra flights
for the Great South Run 
12/10/22
Hovertravel is adding 12 extra flights to its timetable on Sunday 16th October for The Great South Run.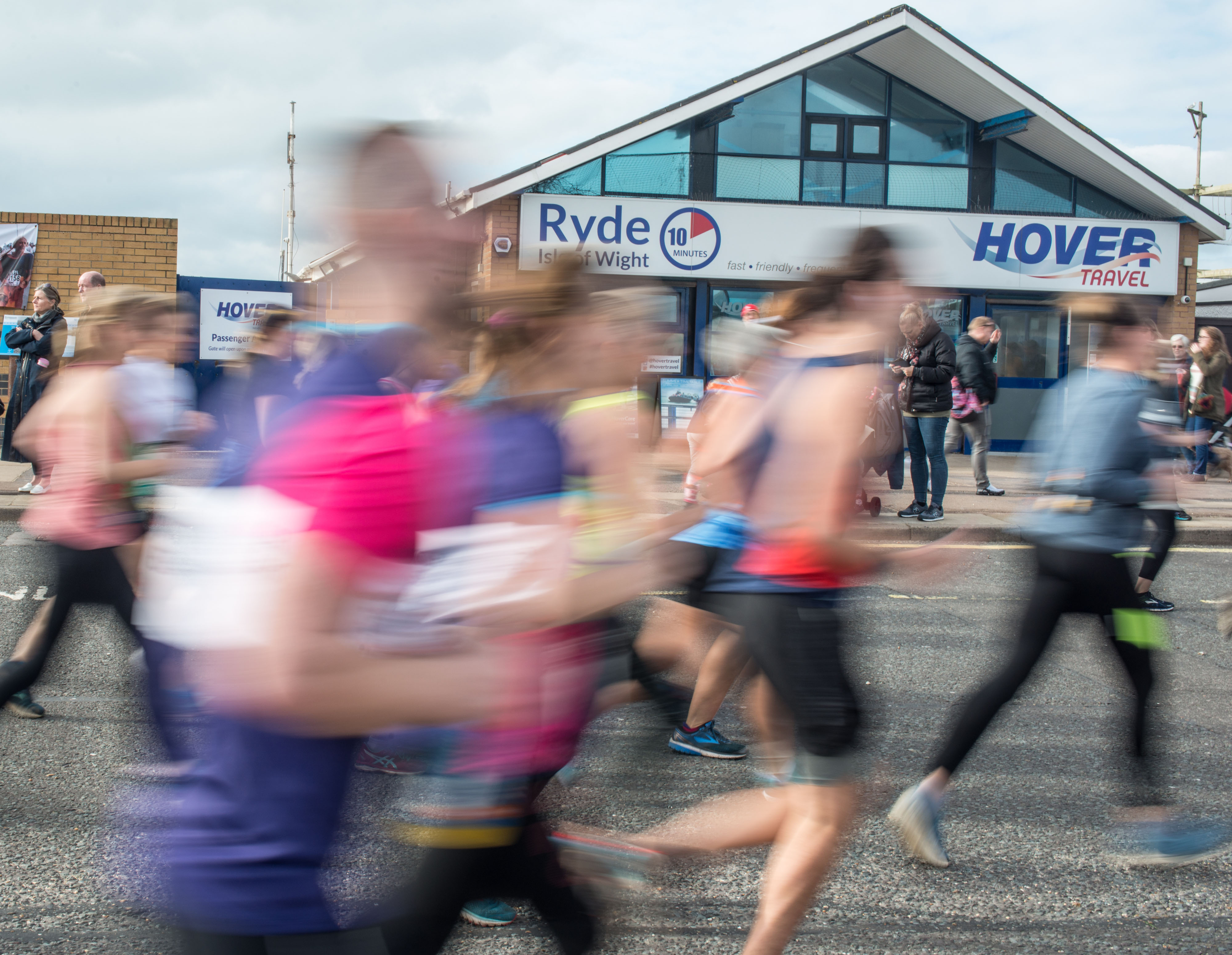 Loretta Lale, Head of Commercial at Hovertravel said: "By operating these extra flights we are giving all the island resident and visiting runners the chance to get a head start on their travel to the Great South Run. With additional flights also available in the afternoon, runners can also be confident they will get home faster, whatever time they finish the run itself.
Hovertravel is committed to answering demand by adding flights to help customers enjoy events along the South Coast and around the Solent region.
The Great South Run starts on the seafront, just a few yards along the Clarence Esplanade from our terminal and finishes the other side of Southsea Castle, so we are the obvious choice for both participants and spectators."
To answer the demand, Hovertravel will operating a 15 minute service in the morning during the run-up to the start of the event, and then a 30 minute service in the afternoon to fly the participants and spectators home.
The 10-mile run will take place in Portsmouth on Sunday 16th October. The event is part of an incredible weekend of running that also includes the Great South 5k and Junior Mini Great South Run on Saturday 15th October. Starting and finishing on the glorious seafront, the route offers a run through history, passing iconic landmarks including the Historic Dockyard, HMS Victory and Southsea Castle, along with breath-taking views of the Isle of Wight.
For flight times and bookings please visit: https://www.hovertravel.co.uk/interactive-timetable