Hovertravel enhances accessibility facilities, thanks to Island Line
From today, disabled customers and their carers will find a new accessible toilet facility Hovertravel's Ryde Terminal. Fully funded by South Western Railway's Island Line, the new toilet is accessed via a key which can be requested from the Hovertravel staff.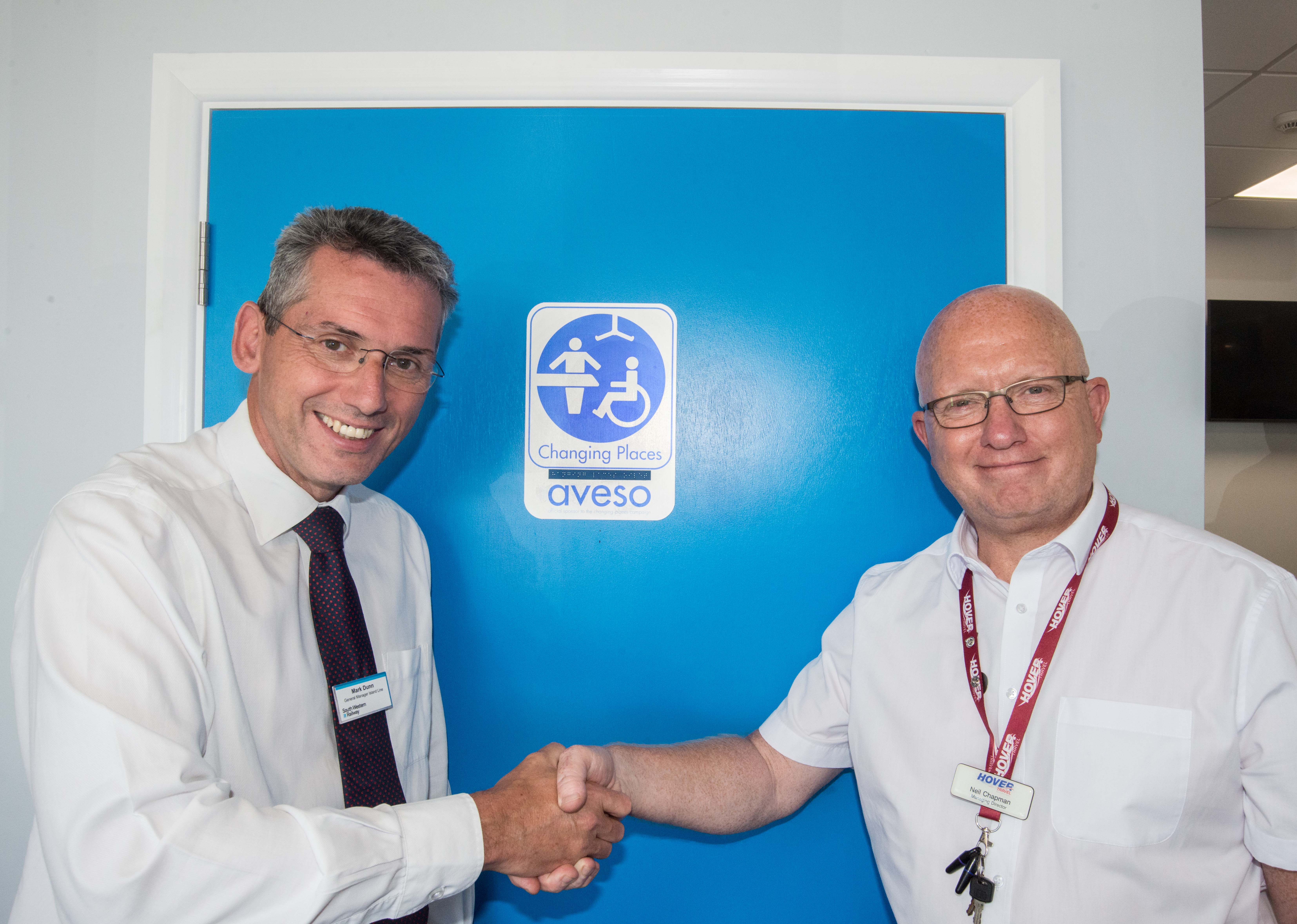 Mark Dunn, Island Line General Manager, explains: ""We are delighted to have been able to support this project through our Customer and Communities Improvement Fund. Schemes which help improve accessibility are important to our communities, and facilities such as Changing Places toilets can be vital for people who require assistance from their carers. We hope these new facilities will help people with additional needs to feel more confident when traveling to and from the Isle of Wight."
The Changing Places room offers a wider range of services than a standard accessible (disabled) toilet. The facilities include:
Adjustable height changing bench, suitable for adults
Ceiling hoist and track
Adjustable height washbasin
Wide paper roll dispenser
Hand dryer
Privacy screen
Non-slip floor
Emergency alarm
The Changing Places Consortium was established in 2005 to encourage the provision of better facilities for the 250,000 people living with disabilities in the UK and set minimum standards for such facilities. There are currently 1736 Changing Places toilets in the UK.
Neil Chapman, managing director of Hovertravel, said:
"We must express our thanks to Island Line which has been able to continue to invest in much needed facilities for visitors to Ryde. Standard accessible toilets do not meet the needs of all people with a disability. People with profound and multiple learning disabilities, as well people with other physical disabilities such as spinal injuries, muscular dystrophy and multiple sclerosis often need extra equipment and space to allow them to use the toilets safely and comfortably. These needs are met by Changing Places toilets and now customers and their carers can come to our hovercraft terminals knowing they'll be able go to the toilet with dignity and freedom."
Hovertravel's award winning accessibility initiative, HoverCare, was created to promote access for all and there are now Changing Places toilets at both Hovertravel terminals.