Hovertravel celebrates a successful season of late night Pompey FC flights
12/05/22
For the 2021/22 football season Hovertravel has operated a record number of late night flights with the specific purpose of giving Portsmouth FC supporters on the Isle of Wight the opportunity to watch the entire game and catch a hovercraft flight home.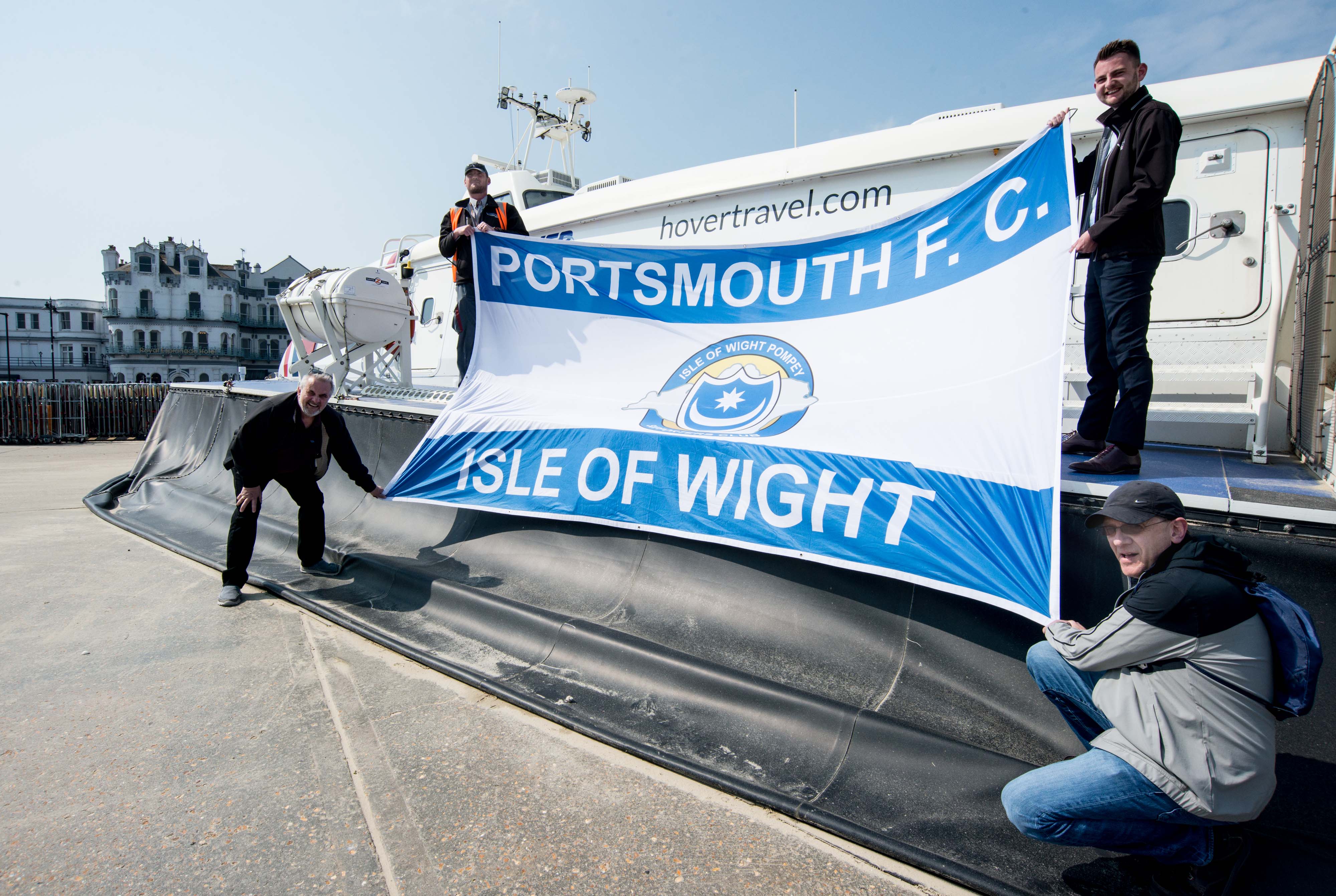 Pat Sowerbutts, Commercial Manager at Hovertravel, explains: "Thanks to our staff who volunteer for overtime and our inherently flexible operation, we have the ability to offer flights outside our normal timetabled hours.
By combining a simple and straightforward coach transfer from Fratton Park directly to our terminal at Southsea at the end of the late night home games we make the journey seamless for the Isle of Wight supporters. This year with several match cancellations creating more late night home games, we operated ten late night flights and sold every seat on every flight.
We are grateful for the assistance of the Isle of Wight Pompey Supporters Club in helping us create this service and this season very clearly demonstrates that Hovertravel can answer the needs of the local community if there is sufficient demand."
The Chairman of Isle of Wight Pompey Supporters added: "On behalf of our 200 plus members I'd like to thank Hovertravel for providing such a brilliant service that gets us back on the Island quicker than any other way after the final whistle at Fratton Park. Without this service it would be virtually impossible for supporters to attend these evening games without overwhelming inconvenience. I can assure everyone that the demand will continue because of the enormous level of support that Pompey has here on the Island and the relationship that we enjoy with Hovertravel."
Hovertravel offers extra flights throughout the year; on an ad hoc basis due to demand and also when there are specific events such as these football matches or the Victorious Festival where flights operate as late as 0030.  The interactive timetable on Hovertravel's website provides details on all flights available ( https://www.hovertravel.co.uk//interactive-timetable/ )