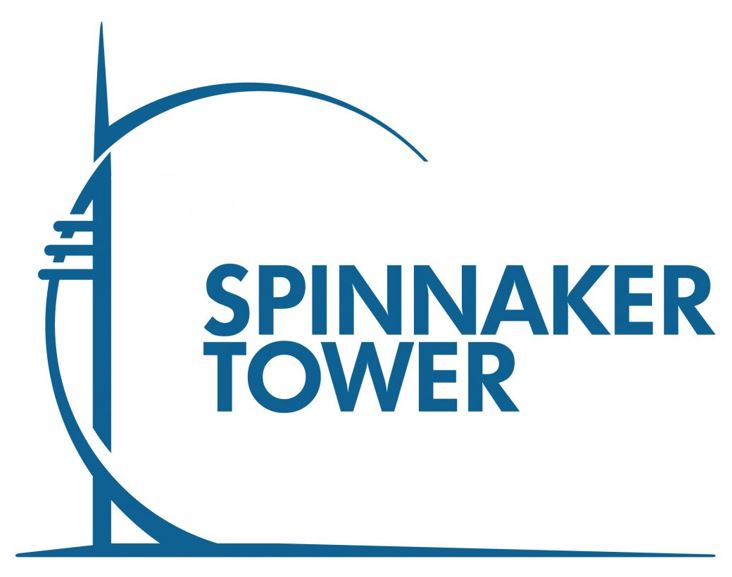 Plan Your Visit

Learn more
Spinnaker Tower is an approximate 10 minute walk from our Southsea terminal or alternatively you can add HoverBus tickets, which will be waiting when you disembark the hovercraft in Southsea and will take you to Portsmouth The Hard in just 4 minutes.
Soaring 170 metres above Portsmouth Harbour, the iconic Spinnaker Tower is a must-see landmark for visitors worldwide. There is no better introduction to the city and its world-famous Harbour. With 3 viewing platforms and the largest glass floor to walk on for those with a head for heights, the Spinnaker Tower is a bucket list feature of Portsmouth.

View things differently at the top of Britain's best viewing tower – the stunning 170-metre tall viewing tower on the South Coast gives those who dare to get to the top, the opportunity to discover one of the most fascinating sea and landscapes, spanning 23 miles and over 1700 years of history.

Venture across the amazing glass Sky Walk, with virtually nothing between you and the waves below – dare you walk on air?!  Then head up to the Sky Deck - open to the elements and the energising sea breeze, it's a real hair raising experience! Relax with coffee & cake and the breathtaking views at Café in the Clouds, 105 metres above the harbour or tuck into a delicious lunch at the ground floor Waterfront Café.

For those who really want to test themselves, the Spinnaker Tower also offers the ability to abseil down its pillars - a real once-in-a-lifetime opportunity.

If you want to make a day trip out of your visit to the Spinnaker Tower, why not incorporate a shopping trip in Gunwharf Quays?
Family Flight Ticket!
Useful Links
HoverExplore Portsmouth & Southsea
;