Portsmouth Historic Dockyard
**Customer Announcement**
The National Museum of the Royal Navy has made the difficult decision to close its sites in response to the escalating COVID-19 situation from 17.00 on 18 March 2020.
There have been no diagnosed cases of the virus on site, however we felt that like our colleagues across the Museum and Heritage sector, closure of the sites was now the best decision to maintain the health and wellbeing of our staff, volunteers and visitors.
We are disappointed to have to delay welcoming you to the incredible range of exhibitions, events and heritage attractions which make up the national museum, but our care for them and our incredibly dedicated workforce continues.
We apologise for any inconvenience caused and thank you for your cooperation and understanding.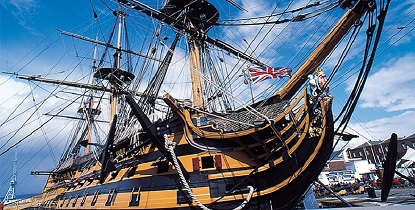 Description

Dates & Prices

Getting Here
Combine and save! Book our Portsmouth Historic Dockyard combination to enjoy return hovercraft, return bus & attraction entry all at a discounted price! 
Man the guns and hide the rum!
Horrible Histories® Pirates: The Exhibition has arrived at Portsmouth Historic Dockyard. The bestselling Horrible Histories series takes families on an action-packed adventure through the pirate underworld as the gruesome histories of their lives at sea are revealed.    
Young buccaneers can create their very own pirate flag, scream and shout in the Pirate Tavern or try out different weapons from cannons to cutlasses. Take a right rollicking ride back in time to when pirates ruled the waves and ordinary men feared the call of the corsair.
The Full Navy Ticket is the best value ticket and gives you access to this exciting new exhibition.  The ticket will also give you entry to our historic ships, including the star of Portsmouth Historic Dockyard and Vice-Admiral Lord Nelson's world famous flagship HMS Victory, Queen Victoria's HMS Warrior and the only surviving ship from the First World War's Gallipoli campaign, HMS M.33. Take the waterbus to Gosport and explore Cold War submarine HMS Alliance where you will have the opportunity to look through her working periscopes, and see, hear and even smell how life was lived under the sea.
Your day out won't be complete without an adventure-packed trip to Action Stations, where you can train like a Royal Marines Commando or try the Ninja Force assault course, an attraction based on TV's popular Ninja Warrior series – the first of its kind in the UK. Add in a Harbour Tour to cruise around Portsmouth Harbour and see the ships of the modern Royal Navy.
As well as all the maritime history you could ask for, Portsmouth Historic Dockyard also offers a wide range of catering options for when you are ready to take a break from exploring. Choose from a variety including Costa Coffee, Boathouse #4 and the  café on board HMS Warrior.
Your Annual Fully Navy ticket gives you unlimited entry to:
Horrible Histories® Pirates: The Exhibition: Become a pirate at your peril as you take on interactive displays based on the bestselling Horrible Histories. Command a pirate ship, take part in gruesome games and discover foul facts in this unique pirate adventure for all the family – a first for the UK
HMS Victory: The world's most celebrated warship has undergone her biggest change. A major reinterpretation of her visitor route through the ship enables visitors to follow in the footsteps of Nelson, its most famous Admiral.
HMS Warrior: The world's first iron‐hulled, armoured warship launched in 1860 and never fired a shot in anger, yet changed naval warfare forever.
Action Stations: Release your inner ninja on the Ninja Force assault course. Home to dozens of interactive adventures, including an indoor climbing tower, giving a taste of life in today's Royal Navy and Royal Marines.
The National Museum of the Royal Navy Portsmouth: Britain's only museum dedicated to the men and women of the Royal Navy spanning several hundred years.
Boathouse 4:  A great family attraction within the Historic Dockyard. There is the Forgotten Craft exhibition which pays tribute to the heroic small naval craft and crews of the past. You can also get a great birds‐eye view of students practising traditional boatbuilding skills as part of the International Boatbuilding Training College Portsmouth.
Explosion Museum of Naval Firepower: Take the free waterbus over to the award‐winning museum – home to a unique collection that includes torpedoes, modern missiles ‐ and even a nuclear bomb.
HMS Alliance at the Royal Navy Submarine Museum: Discover a world beneath the sea by walking onboard HMS Alliance ‐ it's as if she is about to leave for sea. Take a peek through the working periscopes and see, hear and even smell how life was lived underwater.
HMS M.33: Discover the only surviving ship from the First World War's Gallipoli campaign.
Waterbus: A complimentary boat ride from Portsmouth Historic Dockyard to the Royal Navy
Submarine Museum and Explosion (subject to availability and available on a first come, first served
basis).
Harbour Tours: A sailor's eye view of the Historic Dockyard, and the warships of the modern Royal Navy
Dockyard Apprentice Exhibition: The story of Dockyard life during the early years of the 20th Century when the great Dreadnought battleships were being constructed
Amenities
Bus Route
Café Onsite
Child Friendly
Disabled Access
Rainy Day
Prices
Attraction Entry Prices

Adult
£42.00
Child
£23.20
Concession
Free
Prices include return hovercraft, return bus & entry in 11 attractions! 
Dates
| | |
| --- | --- |
| Season Running Dates | Opening Times |
| 29 October - 31 March | 10:00-17:00 Every Day |
| 01 April - 28 October | 10:00-17:30 Every Day |
| Closed Dates | Dates vary at each attraction, please check with attraction. All attractions closed 24-26th December. |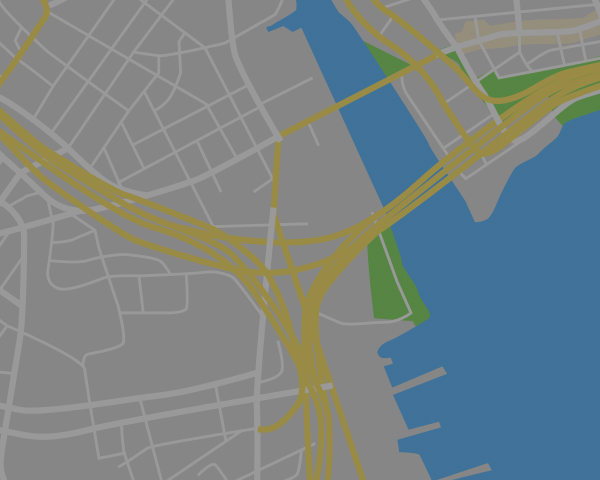 Address
Portsmouth Historic Dockyard
Visitor Centre
Victory Gate
HM Naval Base
Portsmouth
PO1 3LJ
View Map
Directions
Catch the Hoverbus to The Hard Interchange and a short walk to Historic Dockyard Gates. Journey time approximately 10 minutes. Travel is included in package price.