Working for the world's longest operating hovercraft service makes our teams proud. Our brand stands for values delivered by our people who every day demonstrate through outstanding customer service their passion, drive and self-motivation to exceed expectations.
Since we started operations in 1965, our people have always been part of the 'Hovertravel' family with the professionalism to deliver a fabulous service, in a safe, compliant working environment.
HoverFacts - Did you know that?
Our people have operated 22,000 services per year across the Solent between Portsmouth & Isle Of Wight
Our teams assist over 800,000 passengers per year
Our engineers have over 175 years of experience working on hovercraft
Our Masters (Pilots) have over 250 cumulative years of experience flying our hovercraft
Our longest serving member of staff has over 50 years of service
Our apprentices are given the first opportunity to apply for a permanent position at Hovertravel
Hovertravel people work in a variety of different areas of the business, these include
Administration, HR & Finance
Masters, Navigators & Crew
Engineering
Operational & Customer Services
Commercial & Marketing
Operations & Customer Services
Operations and Customer Service Testimonial
"It takes a special quality of person to get our guests' journeys off to an amazing start. As a Hovercraft Handling Agent, you will be the face of the Hovertravel brand whilst guiding and assisting our guests at our terminals and on board our hovercraft. It's all about enhancing the customer's experience, your dedication, passion and resilience to deliver an outstanding experience will shine through in everything you do."
Operations and Customer Service
Our Hovercraft Handling Agents are people with a passion for delivering excellent customer service, who are happy going above and beyond, with a drive to exceed and grow at every opportunity, love the hovercraft and the unique service it offers.
No two days are ever the same, one day you could be greeting our guests at our reception desks, assisting with boarding and supervising the departure of our craft, then on another day, you could be onboard our hovercraft as crew, ensuring the passengers' safety and comfort. Working always with a smile, watching for when someone needs a little extra help, and always showing your dedication to everything Hovertravel, these are the qualities which maintain Hovertravel's reputation for the highest standards of customer service.
Not only will you work with our amazing teams, you will also have the opportunity to develop your own skills, working closely with South Downs College to obtain a variety of NVQ's, within Customer Service, Operations and Management.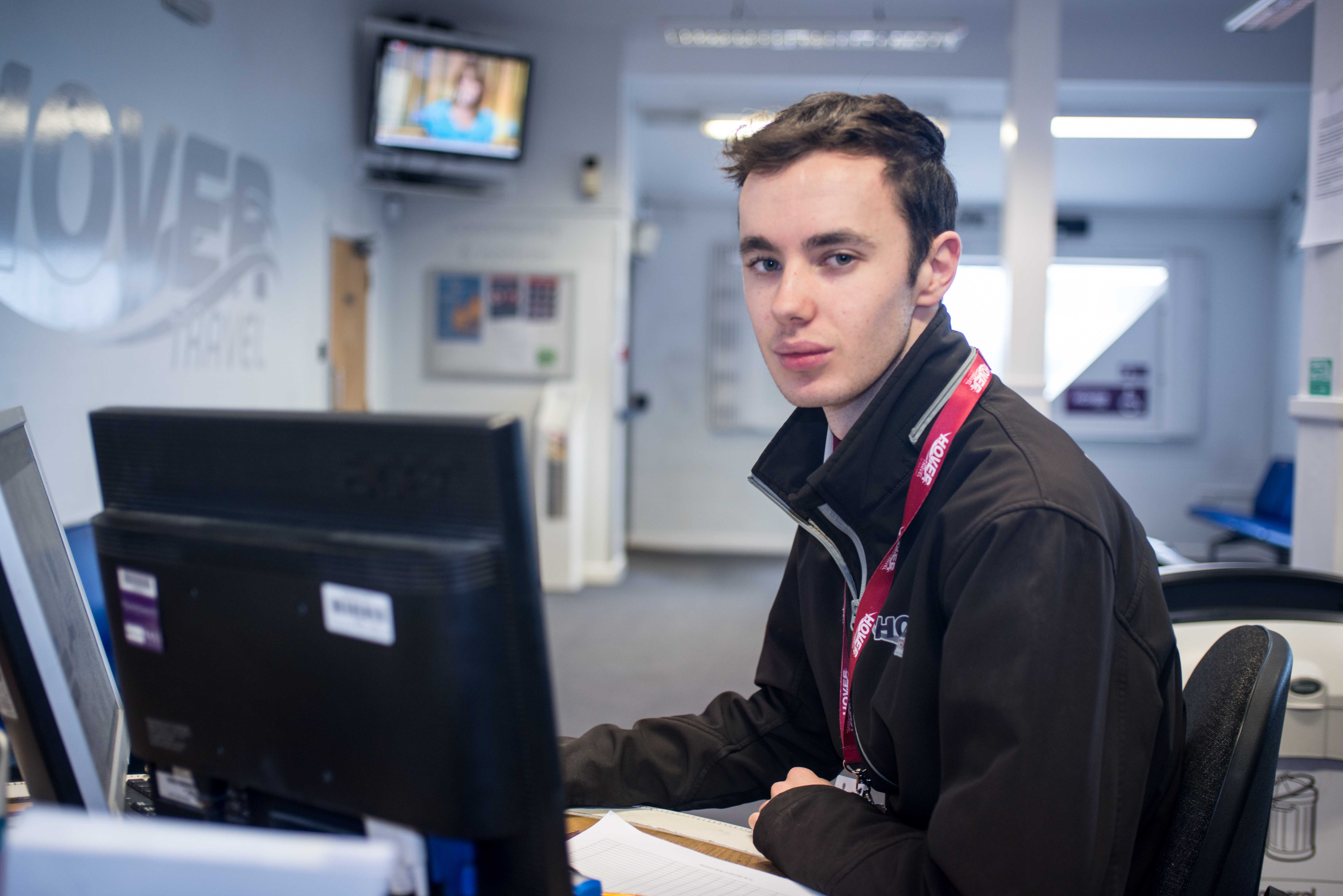 Finance Team
Working in Hovertravel's finance department provides an insight into the world's only year-round passenger hovercraft company. The finance team monitors the performance of the business by analysing revenue and costs across all aspects of the operation, giving the company the information, it needs to successfully plan ahead – from next week to ten years in the future.
We work very closely with the Commercial team to provide detailed projections and data which allow them to make informed decisions about campaign spending, pricing and promotional activity.
Our financial perspective is also used to help a wide variety of projects such as terminal upgrades, hovercraft purchase and replacement, making our ticketing procedures as efficient as possible and managing our people effectively.