Hovercraft Experience Flight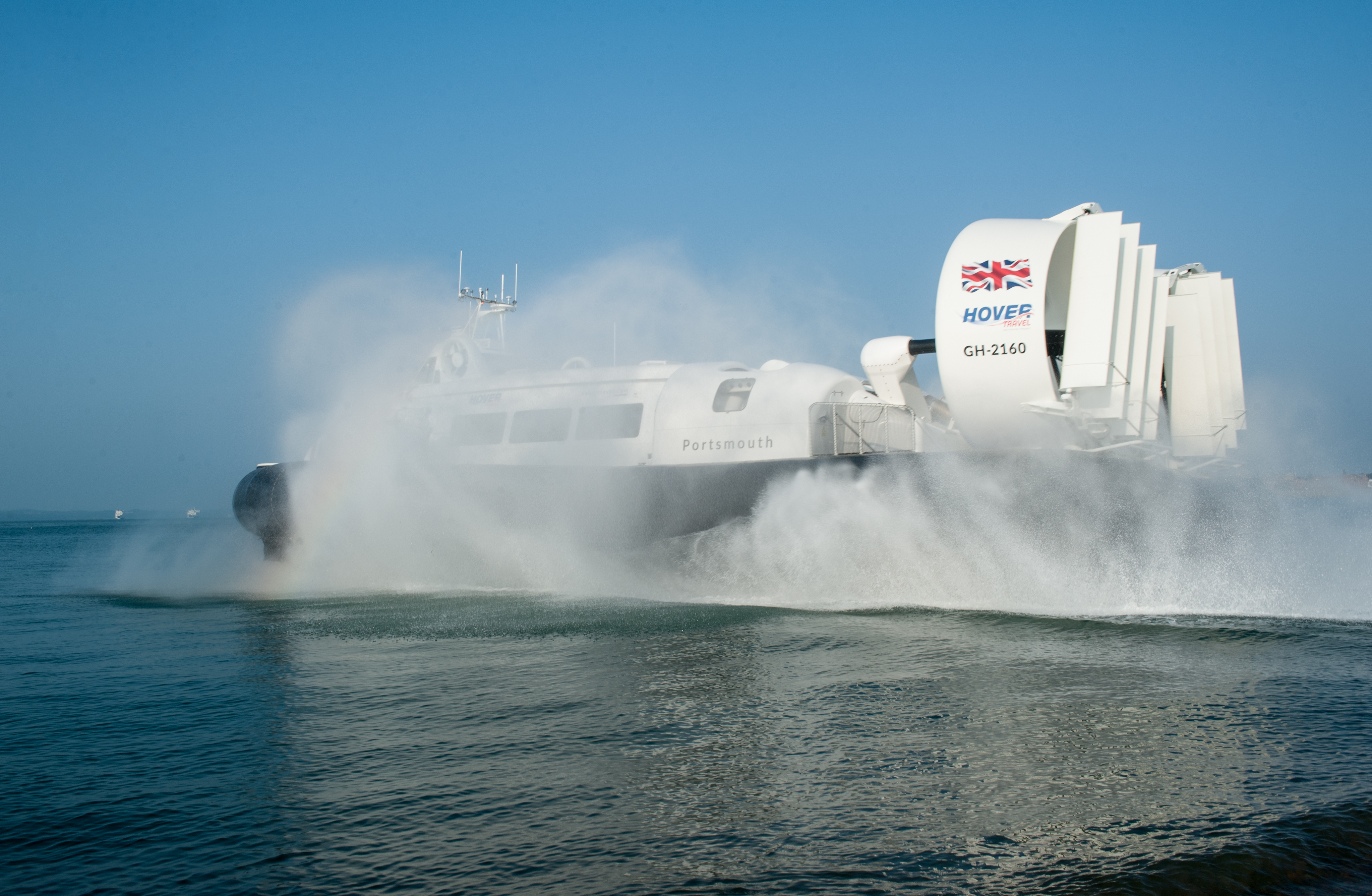 Description

Dates & Prices
Fancy taking a 15 Minute Spin Around Lee-on-The-Solent Waters? Depart from the Daedalus Slipway with our exclusive Hovercraft Experience Flight, plus meet your pilot!
The experience flight includes a 15 minute Hovercraft demo ride where you can experience unique manoeuvres such as 360 spins, deflation of the ingenious skirt, the rare opportunity to interact with one of our talented Pilots and many more surprises! See below for prices, dates & departures from Daedalus Slipway, Lee-on-the-Solent available to book...
Travelling from the Isle of Wight or Southsea?

Click here to add on your day return travel from our Ryde Terminal over on an exclusive route to Lee-on-the-Solent.
How To Book 
Call us on 01983 717700 or e-mail business@hovertravel.com
Terms & Conditions
Customers must pre-book
Payment must be made at the time of booking
Experience Flights & charters are subject to weather conditions
Tickets are non-refundable & non-transferable
Hovertravel to reserve the right to amend or change this offer
All excursions are planned many months in advance, and in addition to the Hovertravel terms & conditions are subject to local councils, land owners & The Maritime Authorities approval and may be cancelled or amended at any time.
All excursions are subject to weather conditions and may be cancelled or amended at short notice
2020 Dates & Prices
| | |
| --- | --- |
| Hovercraft Experience Flight | Price |
| Adult (16+) | £15.90 |
| Child (5–15) | £6.40 |
| Infant (4 & under) | £4.10 |
| Family (2 adults & 3 children) | £35.00 |
| | |
| --- | --- |
| Museum Entry Add-on | Price |
| Adult (16+) | £8.00 |
| Child (5–15) | £5.00 |
| Infant (4 & under) | £FREE |
| Family (2 adults & 3 children) | £22.00 |
Dates & Times 
| | | |
| --- | --- | --- |
| Date | AM Demo | PM Demo |
| 23rd May - Cancelled | 11:30 | 15:00 |
| 21st June - Cancelled  | 11:30 | 15:00 |
| 11th July | 11:30 | 15:00 |
| 19th Sept | 11:30 | 15:00 |
2021 Dates & Prices
| | |
| --- | --- |
| Pleasure Flight  | Price |
| Adult (16+) | £15.90 |
| Child (5–15) | £6.40 |
| Infant (4 & under) | £4.10 |
| Family (2 adults & 3 children) | £35.00 |
| | |
| --- | --- |
| Museum Entry Add-on | Price |
| Adult (16+) | £8.00 |
| Child (5–15) | £5.00 |
| Infant (4 & under) | £FREE |
| Family (2 adults & 3 children) | £22.00 |
Dates & Times 
| | | |
| --- | --- | --- |
| Date | AM Demo | PM Demo |
| 13th February | 11:30 | 15:00 |
| 20th February | 11:30 | 15:00 |
| 27th March | 11:30 | 15:00 |
| 10th April | 11:30 | 15:00 |
| 29th May | 11:30 | 15:00 |
| 24th July | 11:30 | 15:00 |
| 5th September | 11:30 | 15:00 |
| 16th October  | 11:30 | 15:00 |
| 23rd December | 11:30 | 15:00 |