Wessex Cancer Trust - Daisy Bus
The Wessex Cancer Trust provide a free bus transfer to and from Hovertravel's Southsea terminal to Queen Alexander Hospital. 
You don't need to book a space on this bus just show up with your appointment card.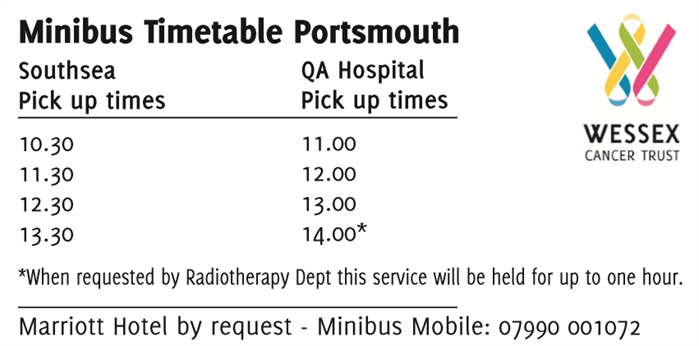 Charter for safe travel with Hovertravel, in collaboration with Wessex Cancer Trust
We will do this by:
Giving Wessex Cancer Trust clients assisted boarding. We encourage Wessex Cancer Trust clients to speak to a member of staff upon check in if this is required.
Giving Wessex Cancer Trust clients seating in our terminals with appropriate space from other passengers when available.
Ensuring toilet facilities are available in both terminals.
Directing you to the WCT daisy bus where necessary for transport to the QA Hospital.
We are asking all passengers to:
Be considerate and empathetic of others.
Let staff know if you have any concerns.
Plan your journey in advance and pre-book your ticket online.
Get in touch with Wessex Cancer Trust if we can offer additional support.
NHS Patient FREE Parking
If you park in Quay Road, car park next to our Ryde terminal to travel to your NHS appointment, the Isle of Wight Council will reimburse the costs of your parking within 28 days of your appointment date.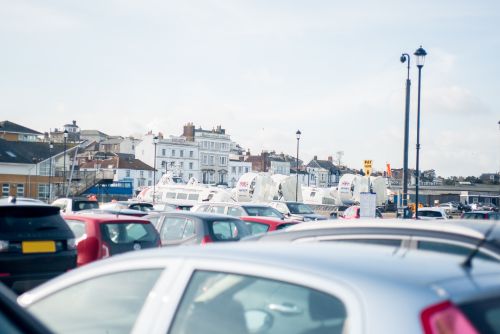 Visit Isle of Wight Council to find out more.