Concessionary Fares
We offer concessionary fares for disabled persons or those with reduced mobility, subject to the production of proof of eligibility*. At Hovertravel, we're proud of the fact that we recognise the importance of helping disabled persons or those with reduced mobility and from this, we also offer a free HoverCare service to ensure your experience is the best it can be.

Please note concessionary discounted fare is only valid for the one passenger, accompanying passengers will need to make a separate standard passenger fare booking. 
HoverCare - Accessible Travel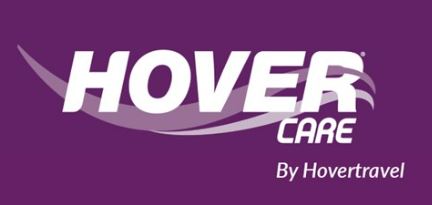 Our free HoverCare service ensures accessible travel and can provide you with extra help on your journey if you require it. 
You can apply for a HoverCare card to 

identify your needs of travel.

Show your HoverCare card to our staff when you travel and receive extra assistance without having to ask. 

Book HoverCare assistance once you have completed your ticket booking for your chosen flight, to request the help you need when you travel with us.
Reserve a space on your chosen flight for wheelchair passengers, by completing our Book HoverCare assistance request.
Our enhanced hygiene measures are in place to help our passengers and staff enjoy their journey experience when they travel with us.
Concessionary Ticket Prices
 
Concession Adult (16yrs+)
Concession Child
Single


£18.60
£9.50

Period Return

(Valid for 90 days)

£30.90
£15.40
Day Return


£20.60
£10.80
Terms & Conditions
Seniors (60+), Disabled persons or persons with reduced mobility with valid proof.
Subject to proof of eligibility see below for full list of proof required
Not applicable in conjunction with Blue Card holders
Please note there is a very limited range of tickets available in our terminals and prices may differ
Proof of Eligibility*
Concession
Help us to help you
by please bringing along the following:
Are you registered as having a visual impairment

- Certificate of Visual Impairment
- BD8 certificate for being registered blind or partially sighted

Are you registered as deaf or using a hearing aid
- The front page of your NHS battery book or a
copy of your dispensing prescription from a
private hearing aid supplier
Have epilepsy and either have repeated attacks even though you
receive drug treatment; or are currently prohibited from driving
because of your epilepsy
- Exemption Certification for epilepsy medication
and a photocopy of your letter from the DVLA
telling you that you are unable to drive
Receive Attendance Allowance
- Award letter
Receive Disability Living Allowance at either the higher rate or
lower rate for getting around ( mobility); or the higher or middle
rate for help with personal care
- Award letter
Receive Severe Disablement Allowance
- Award letter
Receive War Pensioner's Mobility Supplement
- Award letter
Receive War or Service Disablement Pension for 80% or
more disability
- Award letter
Are buying or leasing a vehicle through the Motability scheme
- The leasing or hire-purchase agreement
If you have a reduced mobility Blue Badge
- Please bring your Blue Badge with you when you
purchase/travel
Are you a Carer

- Carer Passports
- Carer Emergency Cards
- Carer Discount Cards (Caringtogether, CarersUK, National Carers Card)
- NHS GP headed letter
- Blue Badge Carer ID