The history of the Hovercraft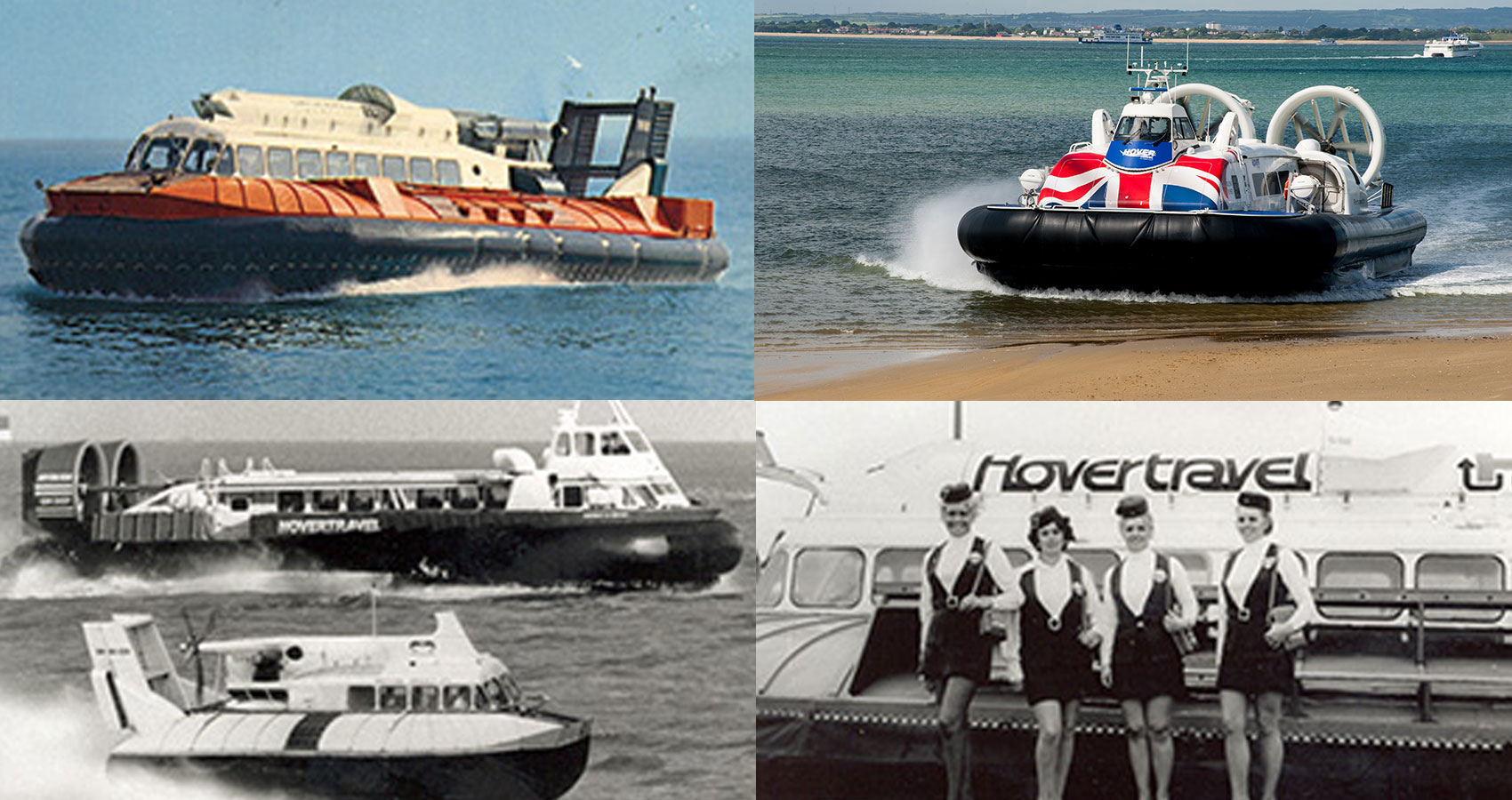 History
Our hovercraft represent the latest design in hovercraft technology, built to the highest standard of marine engineering by our sister company, the British hovercraft manufacturer, Griffon Hoverwork. Half-helicopter and half-boat, these super-strong but lightweight aluminium vessels are propelled by two turbo diesel engines which produce eight times more torque than a Formula one racing car. Two three-metre-tall propellers spin at 850 rpm creating the wind power of a Force 12 hurricane which thrusts the hovercraft over the water at speeds of up to 50 knots.
Hovertravel's fleet consists of two fully accessible 12000 TD hovercraft (Solent Flyer and Island Flyer) which can carry 78 passengers in the light and spacious passenger cabin. When flying at 1.5 metres above the waves, the large picture windows give customers a unique view of one of the busiest shipping channels in the world.
Flying with Hovertravel is a very special experience as Hovertravel operates the world's only year-round commercial passenger hovercraft service. As well as linking two communities either side of the Solent, Portsmouth and Isle of Wight, our hovercraft can be booked for charters, weddings, corporate away-days and private events.
Hovertravel also has a rich heritage with a history of operating since 1965. In those early days an innovative group of aviation and aeronautical pioneers came together to create a business which used the latest technology to carry holidaymakers and day trippers from Gosport and Portsmouth to the sandy beaches of the Isle of Wight. The timetable which was planned initially only for the summer season quickly grew into a year-round service, catering for the needs of residents, business and freight customers as well the leisure travellers.
The thrill of travelling directly from beach to beach, without a long walk along a pier, is as appealing today as it was over half a century ago and Hovertravel remains more than twice as quick as any other ferry operator across the Solent.