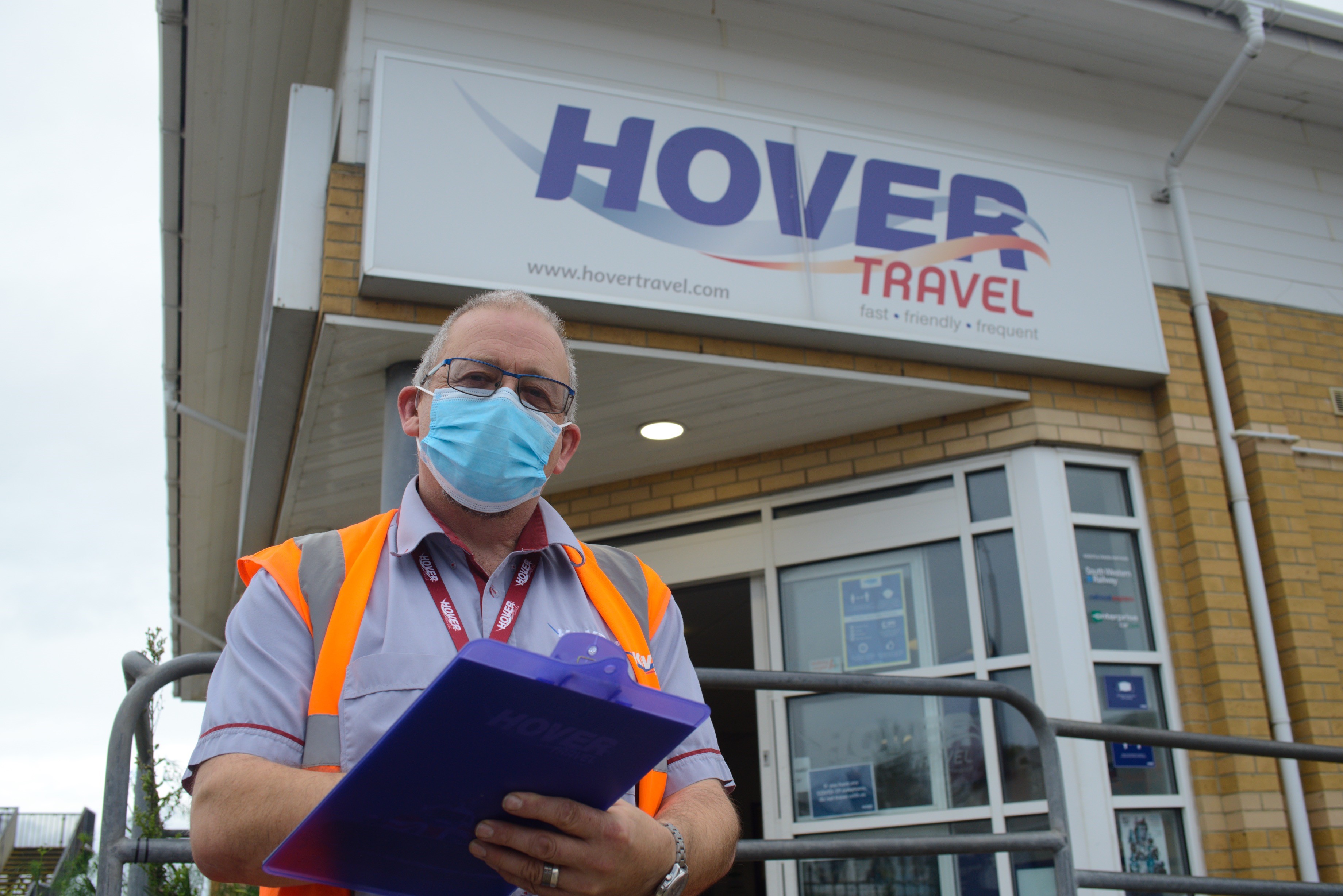 Hovertravel has introduced a weather contingency plan, to give customers confidence that they will be kept up-to-date with the latest service information and be offered alternative transport to travel.
Advance Warning
Our pilots team will be reviewing the weather forecasts* in advance and Hovertravel will issue a service status message at 1400 the day before any cancellations due to adverse weather are anticipated.

Customers will then be better informed to make their travel plans; including preparing to make their way directly to the car ferry or deciding to work from home. We would advise regular checking of our service status before starting your journey.
Customers can also easily change their booking to another date or time at no additional cost using Hover Flexibility.
Hovertravel's service status can be found on our website, on push notifications sent to a smartphone from our app, on Facebook and Twitter pages and by calling our Service Status hotline (01983 717717).


HoverBus
When cancelled due to weather and when the FastCat is not operating, Hovertravel will operate a free dedicated bus from the terminal at Ryde to the car ferry terminal at Fishbourne. Please note that this bus will have a limited capacity of 35 passengers to maintain the appropriate social distancing and will not carry bikes.
The Hoverbus in Portsmouth will include an additional stop at the Gunwharf Quays terminal, allowing for onwards connections across the city.  
Staff
Outside of the FastCat timetable:
Hovertravel staff will be on duty at the Wightlink terminals at Fishbourne and Gunwharf Quays to welcome passengers, scan your tickets and get you on board as quickly as possible.
During FastCat operating times:
Hovertravel staff will be on duty at the Wightlink FastCat terminals in Ryde and Portsmouth to welcome passengers, scan your tickets and get you on board as quickly as possible.
Additional Information
The current ticket acceptance arrangement means Hovertravel customers can use their tickets to travel on Wightlink ferries at no extra cost when our services are cancelled.
If you are a HoverCare customer please make your way directly to the car ferry, or FastCat if operating, however if you need assistance let us know in advance and we'll aim to help.
While these special arrangements are in place due to these unprecedented circumstances there will be a temporary pause to our Cancellation voucher policy. There will be no Apology, Extra day or Wightlink Vouchers issued during this time while alternative transport is on offer.  This includes if you decide to work from home. 
No bikes can be carried on the bus.
The operators of the buses on the Isle of Wight and in Portsmouth are both fully COVID-compliant, following all the current Government regulations including limiting the capacity on their vehicles to facilitate social distancing.


*Hovertravel's pilot team uses several weather forecasts, alongside tide height and wind direction measurements to make its weather cancellation decisions consistent with the current MCA regulations. However, the science which underlies meteorological forecasts and climate projections is constantly evolving and weather forecasts can change quickly. Therefore, customers should continue to check our service status, even after an advance warning of adverse weather cancellations has been issued.