Off Peak £49 Family Period Return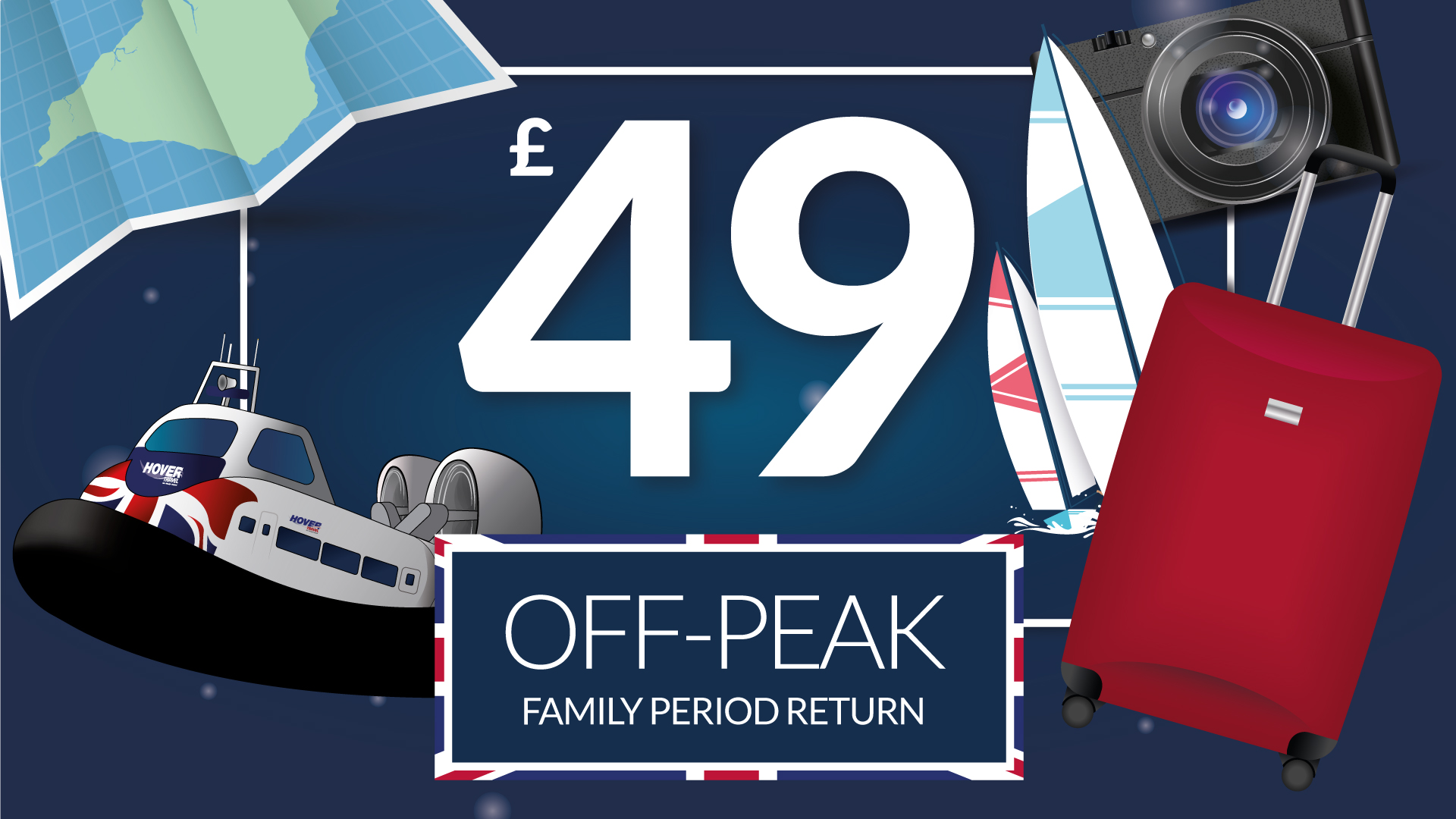 2 Adults & up to 3 Children period return for only £49 when you travel off-peak time & book online 48 hours in advance!
As children, certain moments make special memories. Like when you start your break with a flight on the world's only year-round passenger hovercraft service. 


Enjoy a short break this summer for only £49 for for 2 adults & up to 3 children, when you book at least 48 hours in advance and travel off peak!
How To Book
Book online at least 48 hours before your travel date
Book to travel after 09:00 and before 16:00 or after 18:00
Have at least 1 adult and 1 child (5yrs+) & maximum of 2 adults & 3 children travelling (Enter seniors as adults)
Enjoy your flight!
Terms & Conditions
Only valid during off peak times w 0915-1600 and 1800-2045 (2145 Thurs - Sat)
You must book 48 hours in advance
No promo code needed, the price will automatically change when booking during valid travel times subject to availability
Tickets non-transferable
Tickets are non-refundable subject to our weather cancellation policy
Minimum of 1 adult & 1 Child - Maximum 2 adults & up to 3 children.
At least one child must travel and be 5-15yrs to qualify for the offer.
Return valid for 90 days