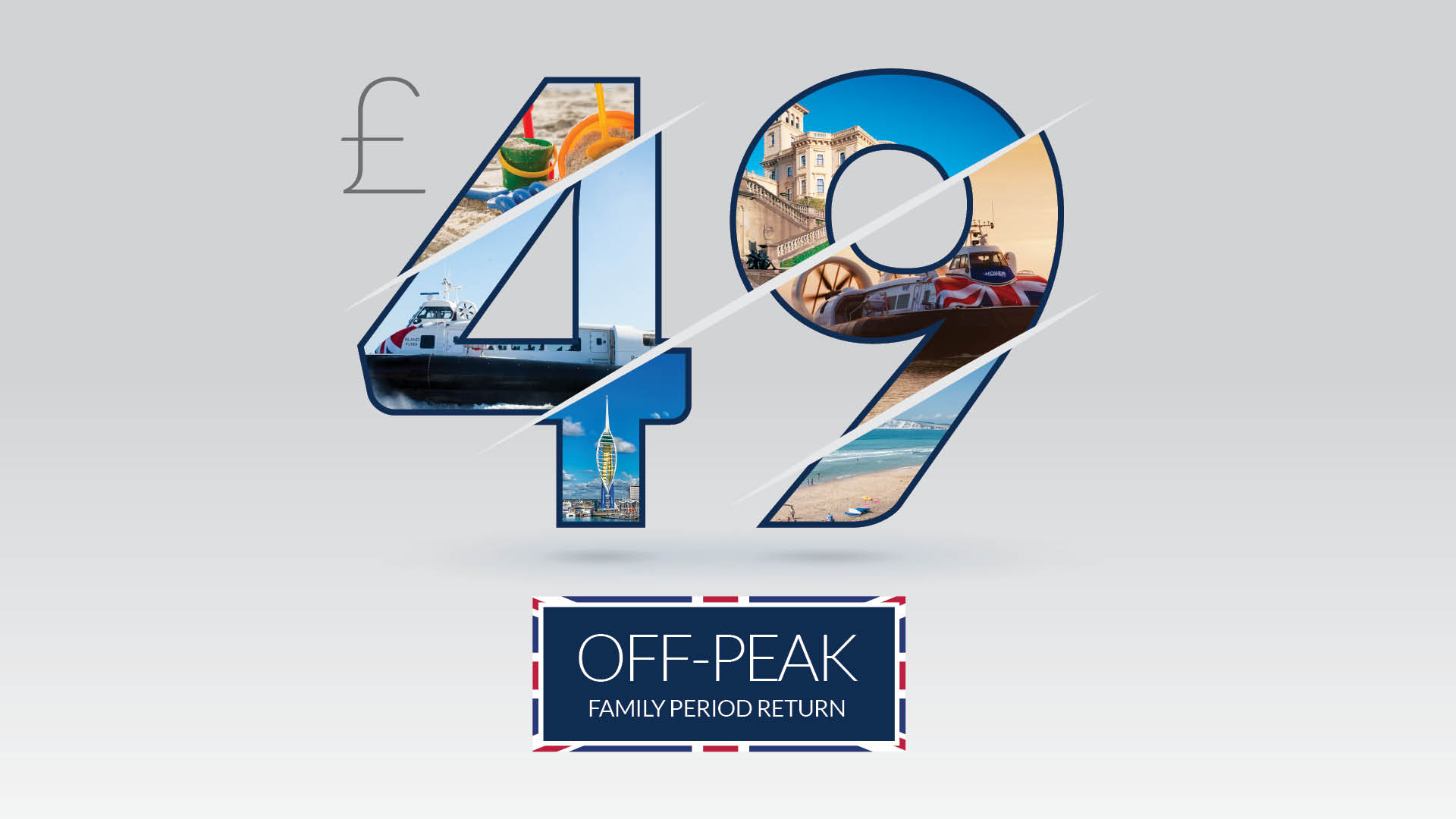 2 Adults & up to 3 Children period return for only £49!
As children, certain moments make special memories. Like when you start a day trip with a flight on the world's only year-round passenger hovercraft service. 
Hovertravel has introduced an off-peak family period return for just £49, so you can speed across the Solent and enjoy a short break with your return valid for up to 90 days! 
How To Book
Book online at least 48 hours before your travel date
Book to travel after 09:00 and before 16:00 or after 18:00
Have at least 1 adult and 1 child (5yrs+) & maximum of 2 adults & 3 children travelling (Enter seniors as adults)
Enjoy your flight!
Terms & Conditions
Only valid during off peak times which are 0915-1600 and 1800-2045
You must book 48 hours in advance
No promo code needed, the price will automatically change when booking during valid travel times subject to availability
Tickets non-transferable
Tickets are non-refundable subject to our weather cancellation policy
Minimum of 1 adult & 1 Child - Maximum 2 adults & up to 3 children.
At least one child must be 5-15yrs to qualify for discounted ticket