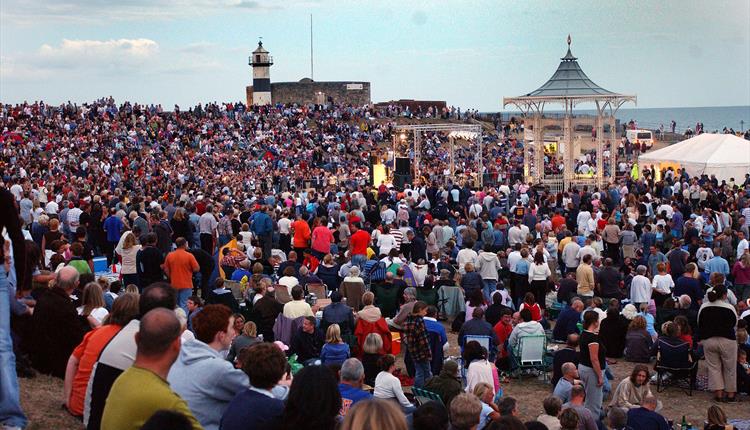 Get set for a sizzling summer of free live music - with an array of styles and genres at Southsea Bandstand.
Live at the Bandstand 2019 has live music every weekend from 26 May - 12 August.
6 July
Heir of the Dog, Emerald Falls, Lucid Rising and Parv
7 July
Kasai Masai, Global Sounds Portsmouth and DJs Mo Funk & Sahara Rock
13 July
Alice Milburn Band, Tom & Ash, Southerlies and Mike Fry & Lewis Harding
14 July
Orange Street, Silhouette and Gypsy Jukebox
20 July
Flowvers, Crystal Tides, Make Them All Smile and Harvey
21 July
Kojak's Revenge and The Marvels
27 July
The Stayawakes, Curbwire and Emilia
28 July
Mojo Dollar and Lauren & The Heatwaves
3 August
The Collision, Marmalade Moonshine, Sarpa Salpa and Tom Bryan
4 August
Rock of the Pops and Superheroes
10 August
Dutch Criminal Record, Frankie Knight and Station 47
11 August
Natty (acoustic), SVGA, Marcus Payne and Sophie Darling
All details of the forthcoming Live at the Bandstand programme and times may be subject to change without notice, all events are presented subject to reasonable weather conditions. Please check the Facebook page from 11am to confirm if the event is going ahead. Further details can be found on the 'Live at the Bandstand' Facebook page.