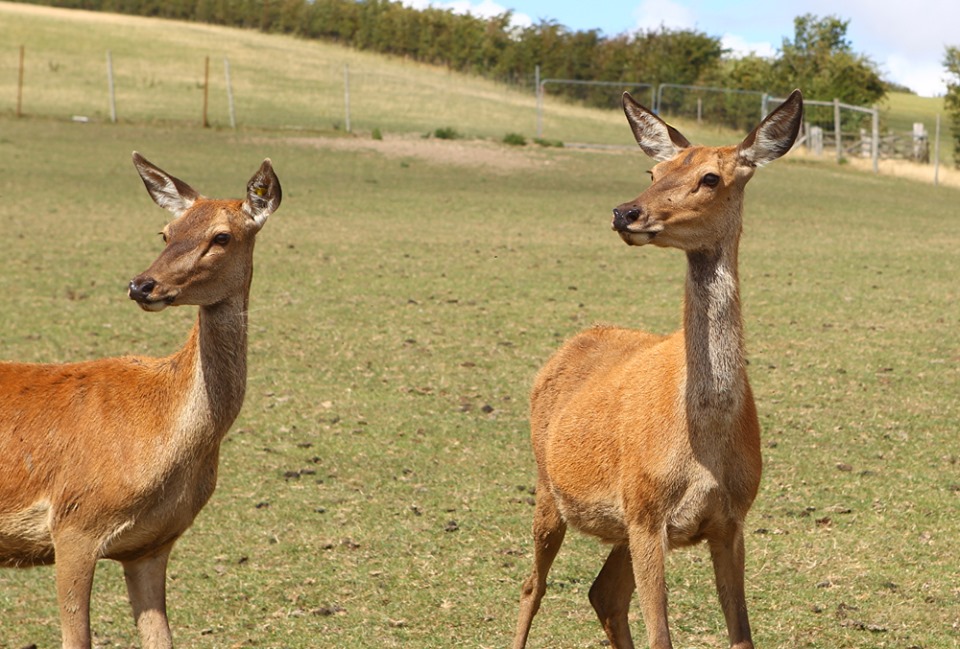 Description

Dates & Prices
Connect with nature like never before at the Isle of Wight Deer Farm
Having opened its gates on August 7th, the Isle of Wight Deer Farm is an exciting new outdoors experience for Island locals and visitors alike – an opportunity to get back to nature in its purest form.
Set in 344 acres of unspoiled countryside and woodland, the farm plays home to over 200 deer  -145 majestic Red Deer and 61 petite Fallow Deer- and is just minutes away from the hustle and bustle of Newport town centre.
Now open to the public, the professional working farm offers guided walking and driven wildlife tours, getting you up close and personal with one of nature's most beautiful but elusive creatures.
From the birthing of calves, to antler rutting season, to the plenary beauty of a proud Stag on a dewy morning, the Isle of Wight Deer Farm offers a rare insight into the lives of these impressive animals, an experience not to be missed.
Book your tour at www.isleofwightdeerfarm.com and enjoy our walking or driven guided tours exploring the farm, adventuring through woodland and connecting with nature like never before. Don't forget your camera!
The Isle of Wight Deer Farm is just outside of Newport and is easily reached walking (there are multiple footpaths that lead to it), by horse through a bridal path coming in from Sandy lane, by bike, or by bus (Route 6 stops right at the corner of the farm).
The farm has been recently acquired by Natural Farm Produce Ltd., an experienced farming organisation whose parent company originates in Spain and has dealt with deer management since the 50s, having brought to the Isle of Wight part of its team to develop the farm in its early stages, and is pleased to open the doors and welcome you to enjoy your time on the farm like no other.
We are proud and privileged to be able to breed and work on the conservation of these animals here on the Island and we aim to grow our already impressive the herd and to become one of the most significant deer farms in the UK.
While our main focus is the animals, we're also interested in the conservation of soil, preserving wildlife and contributing to biodiversity. As working farm, we are here to share our knowledge of deer and farming, the beneficial properties of venison, and the lifecycle of these spectacular mammals with both the general public and professionals.
Future plans for the farm include a farm shop, selling Isle of Wight Deer Farm produce, a visitor centre, and a soon to open Spanish wine and olive oil tasting area where we will show how to cook venison and how to improve the experience with the right selection of olive oil and wine.
Visits by booking only and can be made here or over the phone   
How To Get There
Take the number 9 bus from Ryde bus station to Newport bus station and then the number 6 bus to the Isle of Wight Deer Farm