Message from Neil Chapman, Managing Director - 25/09/20
Dear Hovertravel community
Keeping our passengers and our people safe has always been our main priority and I wanted to re-assure you that Hovertravel continues to take all necessary precautions. Our weekly risk assessment reviews all Government guidance and, following the Government's decision to raise the coronavirus alert level to Level 4, we have taken additional steps to protect our customers and staff.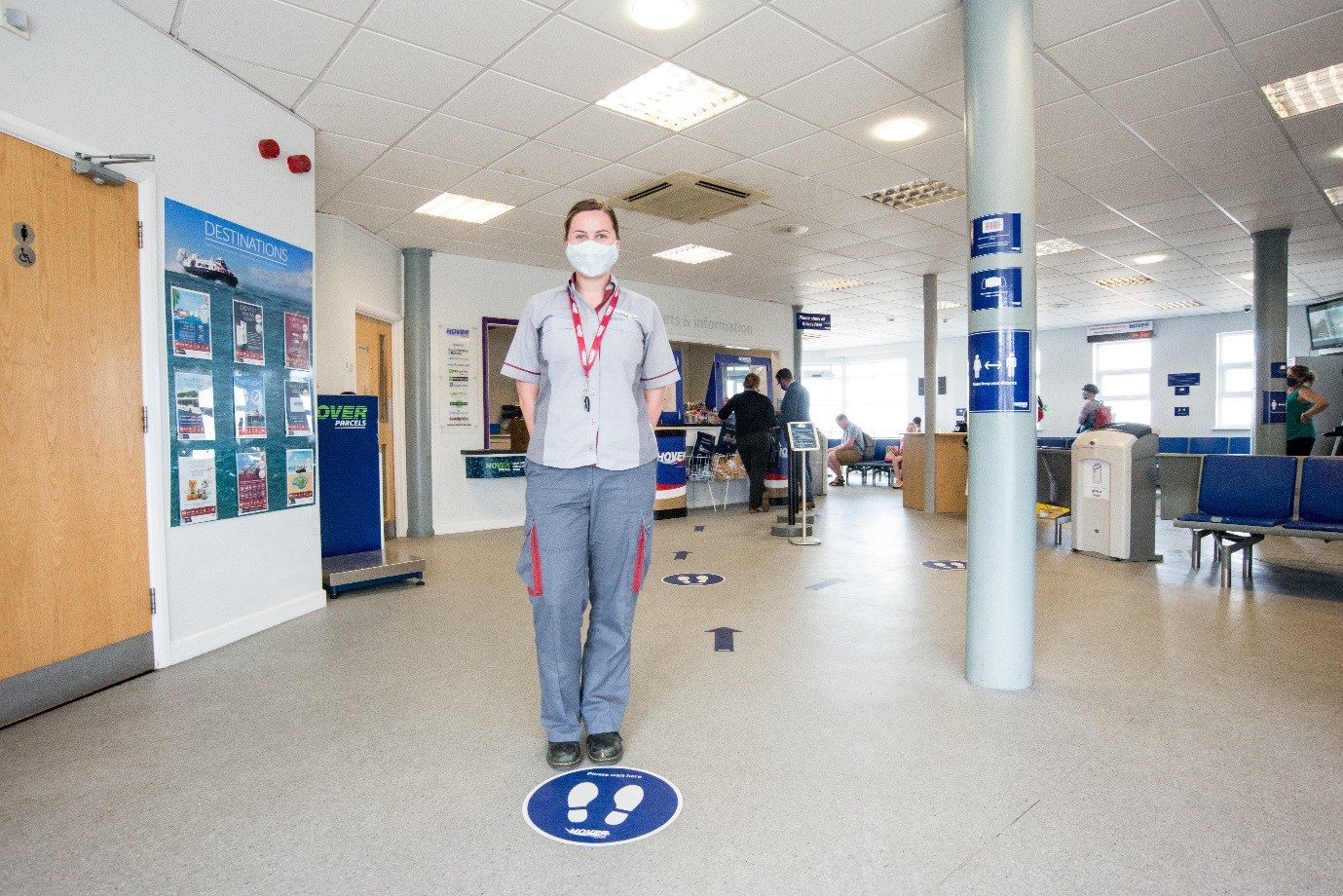 Craft
We continue to manage the capacity onboard its craft to allow for social distancing between households and bubbles. We invite you to take a seat together with your household or bubble whilst other customers are separated by a seat for the brief under-ten minute journey.
Even with the Government advice to work from home if you can, some crossings will be full and we ask for your patience and understanding as we manage passenger demand and keep everyone safe.  The current government advice to those using public transport is to avoid peak times, where you can, and we ask for your support in this matter.
Also please be patient as your fellow passengers might need a little more time to board and disembark whilst observing social distancing rules.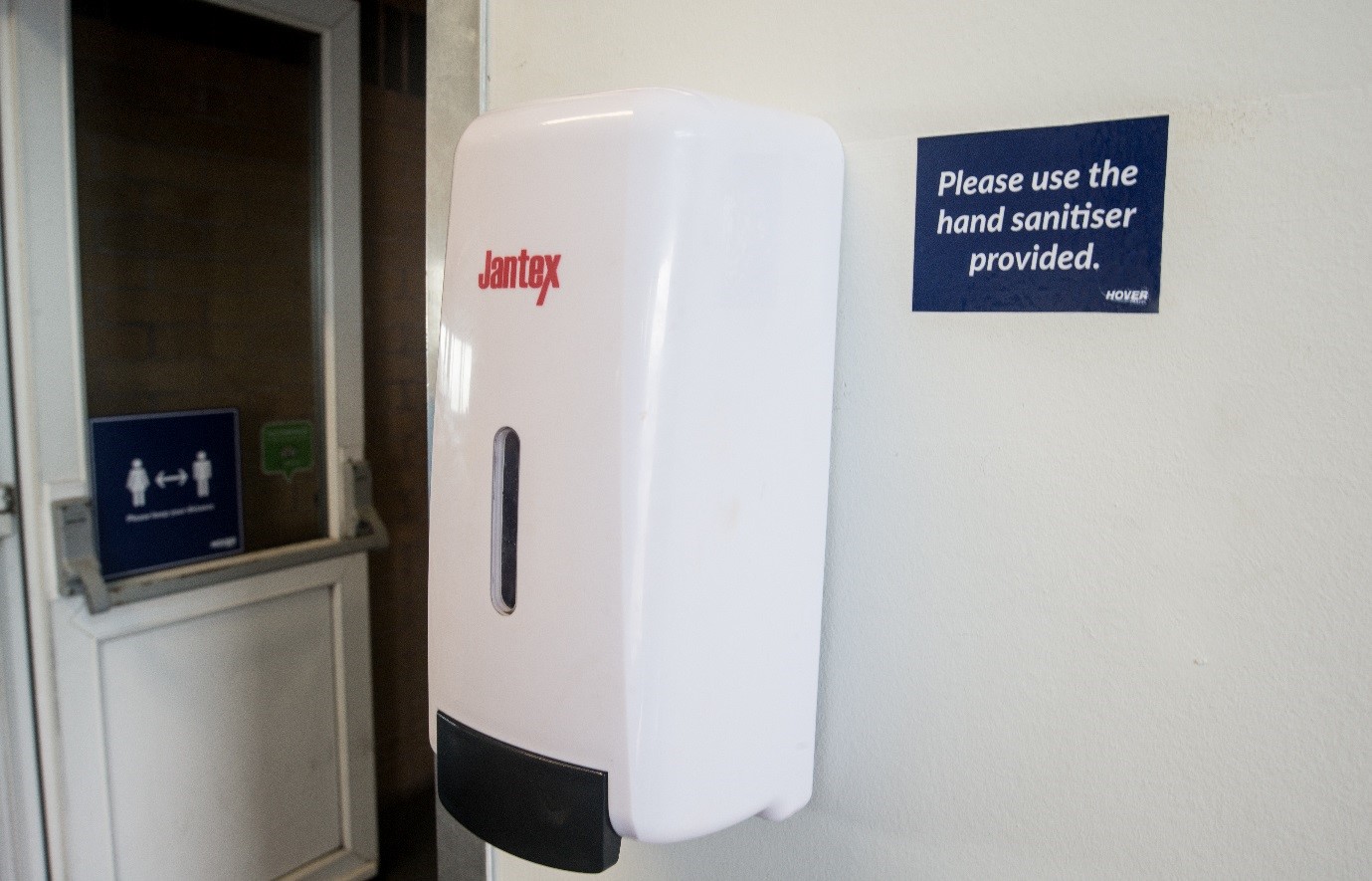 Terminals
We are limiting the numbers of people in our terminals at any one time, to assist with social distancing and this means you may be asked to wait outside, whatever the weather so we ask you to be prepared. If rain is forecast, you may need an umbrella.
We have added more hand sanitiser dispensers and re-purposed our scan desks into hand sanitisers stations in both Ryde & Southsea terminals. We invite you to make use of these areas during your travels with Hovertravel.
Please remember you still need to wear your face coverings in our terminals, unless you are exempt as noted in the Government's guidelines.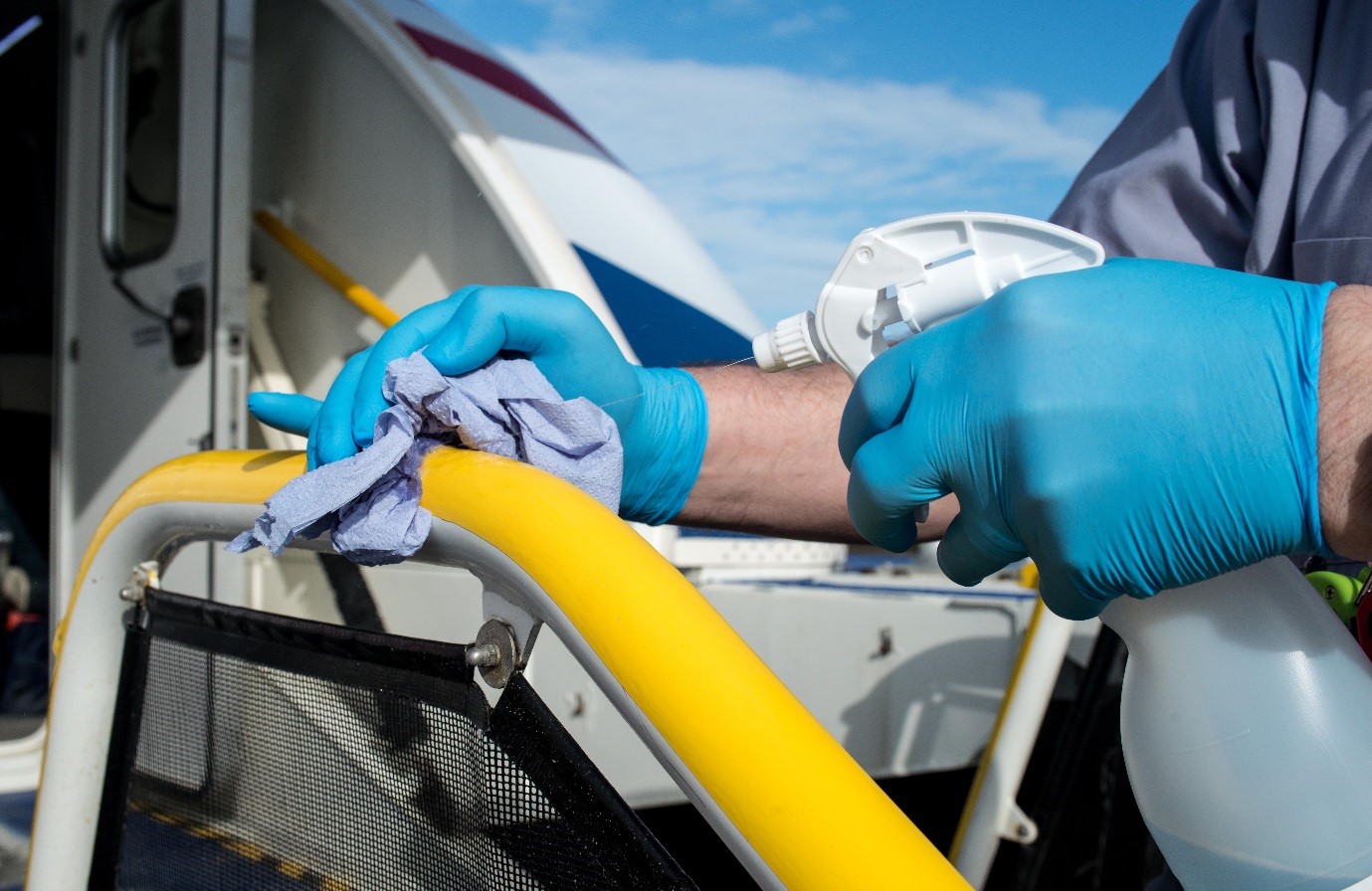 Face coverings
You must wear a face covering at all times when travelling with Hovertravel, which covers your nose and mouth correctly. This is a legal requirement and, after the recent Government announcement, we fully expect to see the police enforcing the law more strictly. A list of customers exempted from wearing a face covering is available on the Government's website.
Feeling unwell?
Please remember that, if either you and or anyone in your household are showing symptoms of Covid-19, you must not travel with us.

Bookings
We are advising booking online, and in advance, to secure your seat on your selected crossing. Next week our Manage Your Booking facility will go live on our website and we will be emailing customers on our database with instructions on how to access this system.  To help our efforts to follow social distancing on the hovercraft, we ask that if you have secured a seat on a chosen service that this is used, as this will assist all other customers. If you would like to switch your Season Card to our new Flexi Card, we have extended the deadline for switching until 31st December 2020.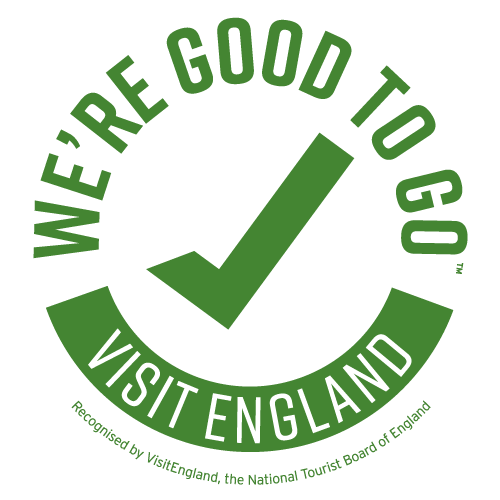 Good to Go
We were awarded the We're Good To Go standard at its launch in June and this  further endorses our precautionary actions whilst giving customers even greater confidence that the Hovertravel experience can still be enjoyed. We're Good To Go is the official UK mark to signal that a tourism and hospitality business follows Government and industry COVID-19 guidelines and has a process in place to maintain cleanliness and aid social distancing.
Thank You
Finally, can I sincerely thank those customers who have supported Hovertravel and our staff during this pandemic. Many of you have contacted me personally to show your appreciation, and my teams and I are extremely grateful for this feedback. In addition, when we don't get things right, we also wish to hear from you. We are proud to serve the community and to have remained operating throughout this time. As we continue to manage the months ahead, I wanted to also say thank you in advance for your patience and support, we never take this for granted. 
In the meantime I ask you to Hover Responsibly, Be Kind and Stay Safe
Neil
Message From Neil Chapman - 01/09/20
Dear Hovertravel community

For all of us, life has changed and Hovertravel is adapting to these changes. We have innovated with the introduction of our Island Rescue stretcher patient transfer service, supporting the NHS, and we have adjusted our operation to keep the Solent communities connected safely.

Hovertravel is also evolving its product range to ensure that we offer products which are suitable for today's travellers, taking into account: flexibility of use, low-touch options and value for money.
The new Flexi Card
From today we will phase out Travel Cards and introduce a new Flexi Card which has all the benefits of the current Travel Card, but is valid for 18 months and includes free Hoverbus. We understand office working locations have changed and this means some travel requirements are also being adjusted. With the Flexi Card you buy a number of journeys and use on whichever day you need to travel. You can book your preferred flight in advance just as you can now.

Season Cards will still be available and customers with existing Season Cards will have the opportunity to switch their Season Cards to Flexi Cards.

Additionally our new online Manage My booking facility will soon be available to all card holders so you can log into your account at your convenience to make and amend bookings. You will also see how many journeys or time you have left on your card. We are also going paper free by offering our Appreciation 'vouchers' as promo codes which you will find in your account to use yourself or pass on to family and friends.

As a thank you to our Gold Card holders we will be listing a number of venues where you can gain a discount by simply showing your Hovertravel Gold Card. A full list of venues and their discount types, along with full details of the new Flexi Cards, promo codes and instructions on how to access the Manage My Booking facility will be communicated to you over the coming few weeks.
Our Operation
The risk-assessed approach we are following is reviewed weekly and we have recently added hand sanitiser stations on our craft and in terminals so passengers can help themselves. The capacity of each flight is managed by the boarding staff, allowing household groups and social bubbles to sit together. We encourage passengers to follow our protocols, engaging and explaining the Government guidelines where necessary.

Excursions Are Back
We are delighted to announce that our excursions to the Hovercraft Museum at Lee-on-Solent will return this month. With both Hovertravel and the Hovercraft Museum having completed risk assessments according to government guidelines and achieving the Good to Go certification, we will be running our first excursion on 13th September. Capacity will be capped to ensure social distancing, please see our website for more details.

First for customer service
Our colleague Lorry Middleton has been officially acknowledged as the Visit England National Tourism Superstar 2020 which follows his Gold Customer Service Superstar award at the Beautiful South Awards. This double recognition for Hovertravel is testament to the dedication of all the team at Hovertravel and demonstrates our total commitment to our customers.
Please continue to #StaySafe, #BeKind and always #HoverResponsibly
Neil
Message From Neil Chapman - 03/07/20
Dear Hovertravel Community,
Thank you for your support over the last few months – you have resisted travelling until the government advice said it was allowed and you have followed our travel protocols willingly. We are proud to have achieved Visit Britain's We're Good To Go' COVID-19 industry standard which is recognised UK-wide as reassurance to customers that we adhere to Government and public health guidance.

Becoming a booked service again was a necessary step in helping us to manage the capacity on our craft which in turn continues to keep our passengers and our people safe. Starting on Saturday 4th July we have added extra services to our timetable, returning to a thirty-minute frequency to give confidence to customers who wish to travel.
● Departures every thirty minutes from 0615 to 1930, Monday to Friday
● Departures every thirty minutes from 0815 to 1930 at the weekends
● Last flight from Ryde is 2015 and from Southsea is 2030, every day
In line with our ongoing risk assessment approach, our teams are handling the passenger volumes on each flight, allowing household members to sit together whilst other customers are separated by a seat for the brief under-ten minute journey.
As we take these first tentative steps towards a responsible recovery, I would ask you all to continue to:
● Be considerate to your fellow passengers and our staff
● Do not congregate near entrances or exits while waiting
● Be aware of pregnant, older and disabled people who may require a seat or extra space
● Be aware that not all disability is visible and some people may be exempt from wearing a face covering
Our customers and our teams have worked well together to keep a safe and reliable fast link operating across the Solent. Additionally by co-operating with our fellow ferry firms, other transport operators and the Isle of Wight Council we are in an excellent position to play our role in the careful revitalisation of both the Island's and Portsmouth's economies.
There has been progress and there is hope but we must continue to be vigilant, so as you start to consider your travel plans, please remember to book your tickets, bring your face covering and keep Hovering responsibly.
Neil Chapman
Message From Neil Chapman - 09/06/20
Dear Hovertravel Community,
Lockdown is being cautiously lifted by the Government with restrictions easing and we are seeing more people travelling with us. Our number one priority is, as it has been throughout this national emergency, the safety of our customers and staff.  Hovertravel's protocols, along with managing the capacity on our craft, are precautions to protect you and our teams, and I ask you to follow them fully. 
To safely operate with the increasing number of passengers, from Monday 15 June, we are reverting to a booked service. The first come, first served policy worked well with the limited volumes of regular travellers we carried over the past ten weeks but we now need to evolve our approach, whilst continuing to offer a fair system for all.
Our co-operation with Wightlink and Red Funnel requires us to treat all their customers equitably and I know you all want us to still have room to carry those key workers who are indispensable for the health and wellbeing of the Solent communities.
Season and travel cards
Please use the simple form on our website to make your booking. To help you choose your flights, and avoid the peak travel times, we will be publishing a weekly update on our website to show how busy each of our crossings are for the following week.
We will be proactively monitoring all bookings and if a booking is not used more than once, the customer will be contacted so their seat can be given to some-one who needs to travel.
From 15 June we are also adding twelve more flights to our timetable to provide more capacity for our customers. On Monday to Friday there will be extra services at 0745, 1645, 2015 from Ryde and 0800, 1700, 2030 from Southsea, whilst on Saturday and Sunday there will be extra services at 0915, 1115,1715 from Ryde and 0930, 1130, 1730 from Southsea.
There is detailed information on how to book your flights available online and our team can guide you through the booking process and answer any questions you may have via our popular Live Chat facility on our website, which will be open from 1100 Thursday 11 June onwards, Monday to Friday 0900 to 1700 and Saturday to Sunday 0900 to 1300.  You can also call the customer service team during these hours.
Keeping our passengers and our people safe
To travel with Hovertravel from Monday 15 June, in addition to having a booked ticket you will now be required, by law, to wear a face covering. Hovertravel has the authority to refuse travel if you do not bring and wear a face covering at all times.
I ask you, as these instructions adapt to the changing conditions, to keep observing our protocols for the safety of all.
Please Hover responsibly.
Neil
Message From Neil Chapman - 29/05/20
Dear Hovertravel Community
Essential Hover has been our message for the past ten weeks as we have provided a critical community service for those who needed to travel. Thank you to all of you who stayed away and did not use Hovertravel. Our priority is always the safety of our customers and staff.
As the Government starts to move us out of lockdown we are going to see more and more customers using our services.  We have already seen a slight increase in people returning to work and we added two more flights to our weekday Essential Lifeline Timetable to increase capacity.
We have developed our travelling protocols based wholly on a risk assessment approach and following the Government's detailed guidance for public transport. These are designed to keep our customers and staff safe and have been fully integrated into Hovertravel's existing safety-first culture.  Please read these protocols and help us to help control the virus.
We also ask you to bear with us as it can take longer to board and disembark when following social distancing and we are cleaning the hovercraft after every ten-minute flight. We are also managing the numbers of passengers allowed on the craft and will add in additional flights if there is sufficient demand.
Our HoverBus, which is operated by Stagecoach, is following the social distancing guidelines and so for the foreseeable future will be operated by a double-decker vehicle. Again if there is demand, the HoverBus will repeat its route to collect additional passengers.
We are working with the Government, through the Public Health England, the NHS and the DfT, to keep people safe as the cautious and limited lifting of restrictions continues to evolve. We are looking forward to the time when we are all free to travel without restriction but until then, please Hover safely.
Neil
Message From Neil Chapman - 12/05/20
Message from Neil Chapman, Managing Director - 12/05/20
To our Hovertravel community,
Thank you for the support we have received from so many of you, it is gratefully received and as we continue to work together to manage our way through this national emergency, I also thank you for using Hovertravel for essential travel only.
Today the Government has provided a comprehensive set of guidelines for all transport operators which outline how we can continue to safeguard our customers and staff as the number of people returning to work starts to increase. For those key workers who have been using us these guidelines will be familiar but for the majority of our customers I wanted to reassure you all that Hovertravel is committed to following the Government's advice completely.
We have organised our terminals and our boarding/disembarking processes so that passengers can easily observe the recommended social distancing of two metres. The Government is suggesting that passengers wear face coverings and our staff will wear face coverings whilst on the craft and when it is not possible to maintain a two metre distance such as when helping a HoverCare customer.
Our enhanced cleaning and hygiene measures, introduced at the start of the COVID-19 outbreak, meet the new guidelines and we will also continue to adhere to our strict regime of cleaning the craft after each service.  
If your travel is essential, the Government suggests:
Travelling off-peak
Limiting contact with other people
Keeping your distance if you go out (2 metres apart where possible)
Washing your hands regularly
Wearing a face covering
Booking online or using cashless payments
We organised a very successful Hovertravel Users Group meeting on Zoom last week, where we were able to canvas the opinions of our current users.  Hovertravel is keen to hear from any customer, even those who are not using us at the moment. Please get in touch if you have questions, comments or just to say hello.
The day will come when we can start to welcome you back on hovercraft and we are all as excited as you for that moment. In the meantime, however, please remember essential Hover only!
Stay alert, control the virus and save lives.
Neil Chapman
Message From Neil Chapman - 27/04/20
Dear Community,
Firstly I must thank all of our customers who are staying at home and not travelling with us – we are sincerely grateful to you and I know that we can come through this by working together. For now, however, please remember essential hover only!
By co-operating with our fellow ferry firms we are keeping the supply routes open and transporting key workers through a limited but critical community service.  We ask for your patience during this challenging time as we are adopting a first come, first served policy until further notice. This policy also applies to bicycles which we carry free of charge, although we are limited in numbers by our available storage space.
Extra services, on an ad hoc basis and at the discretion of our Duty Managers, can be added to our Essential Lifeline Timetable and over the last week we have operated several of these additional flights. This flexibility also allows us to provide our full support to the NHS and to continue to give priority to patients, which I am sure you will understand.
As you will appreciate, we are applying the social distancing guidelines to our passengers through the terminals, during boarding and disembarking after the 10 minute journey.  Again, we would ask for your patience and co-operation with this process, as we will always endeavour to board you as safely as possible.
We are in regular communication with the authorities to ensure we follow the government guidelines at all times and as and when any changes to our operation are allowed I will contact you immediately.
Finally, thank you to everyone who voted for our colleague, Lorry Middleton, who was named Visit England's Tourism Superstar 2020 on Saturday. All of us appreciate the support you have shown us, especially at the moment, and we are proud to have Lorry on our team.
Don't forget, essential Hover only!
Stay home and stay well.
Neil Chapman
Message From Neil Chapman - 17/04/20
To our Hovertravel community,
As so many of you are following the government advice by not travelling (and we are sincerely grateful to you all), you may not have seen how Hovertravel is helping to transport key workers and vital supplies across the Solent. I know you will all join me in thanking our engineers, crew, operational staff and pilots.  These Hovertravel heroes are keeping a critical community service running during this National Emergency.
Alongside the nurses, doctors, teachers, emergency services personnel and other medical professionals travelling with us, we are carrying vital supplies such as Wight Wash hand sanitiser from the Isle of Wight Gin Distillery to the NHS Solent Trust, PPE equipment and even a mother's milk, separated from her new-born by the Solent.
Together with the Isle of Wight NHS Trust and the Isle of Wight Ambulance Service, we are offering a rapid off island transfer for stretcher patients from the island to hospitals in Portsmouth and Southampton.  
We recognise that for so many people this is an extremely tough time and that co-operation within communities is the only way we will beat this disease, which is why we have been working together with our fellow ferry firms to keep our lifeline services operating.  By accepting Red Jet and Wightlink tickets, we are able to maintain a fast ferry option for those who need to travel.
You have been connecting with us digitally and we are sharing your comments across the business. Your feedback is so welcome as it not only makes us take corrective action on those occasions when we could do better but, just as importantly during these challenging times, lifts our spirits when you tell us we are doing the right things.
One person in our team who consistently lifts our spirits, and many of our customers, is Lorry Middleton. Already a Gold Award winner for his customer service at the Beautiful South awards, you may know that Lorry is in the final for Tourism Superstar of the Year which is decided by public vote. We need your help to make him win before voting finishes on 21st April so please vote here
And finally please remember, for all our sakes, essential Hover only!
Stay home and stay well.
Neil Chapman
Message From Neil Chapman - 31/03/20
To the Hovertravel community,
Due to COVID-19 we are all facing unprecedented challenges and all of us at Hovertravel are asking you to avoid non-essential travel. By working together we can help slow the spread of the disease and so I implore you to question whether you need to travel with us.
Hovertravel's reputation has been built on customer-focused values and it is those same values which mean we have to ask you to stay at home and only travel with Hovertravel if your journey is absolutely necessary.  Our Essential Lifeline Timetable is for key workers and vital supplies only.
Hovertravel is fully committed to being a critical connection between the Isle of Wight and the mainland. Our fast ten minute journey time and ability to add in extra services in half an hour give us the opportunity to provide assistance when it is needed most. Our 24/7 Critical On-demand service is already supporting the medical professionals on the island.
You may have seen that through the efforts of our local MP, Bob Seely, and the Isle of Wight Transport Infrastructure Board, we can co-operate and co-ordinate with the other Isle of Wight ferry operators. By focussing our joint resources strategically, we will, together, maintain a robust and reliable set of transport links required to keep the Island functioning.
We will not see many of you over the coming weeks but we are still here, helping to support your community. Our digital and social channels are very much open and, alongside our own online activities, we invite you to connect with us virtually – we would love to hear from you!
And finally please remember, for all our sakes, essential Hover only!
Stay home and stay well.
Neil Chapman
Message From Neil Chapman - 23/03/20
Hello,
For over 50 years Hovertravel has been proud to serve the Isle of Wight & Portsmouth communities and we are often described as a 'family team with a corporate approach'. At times like these, we all need to work together for the good of us all.
Hovertravel has adapted its operation over the last few weeks to help protect you and our staff, with enhanced hygiene precautions both in the terminals and on board our hovercraft. At the same time, we have introduced temporary terms and conditions to help you change your travel plans or put them on hold.
Our responsibility to the communities we serve is to maintain a robustly resilient and reliable transport lifeline, transporting essential travellers and critical supplies.  To do this we need to protect our workforce as diligently as we protect our customers and we need to manage our resources appropriately.
Today we have announced a new hourly timetable, starting tomorrow (24/03/20), which will allow us to keep key workers and essential freight flowing to where they are needed most. If your booking is affected by this new timetable please visit the Hover Flexibility page on our website where you can transfer bookings to a different service, extend travel periods or put a booking on hold for the future.
Even though our journey is just ten minutes, our staff are helping the essential travellers flying with us follow the social distancing rules in our terminals and remaining two metres apart. We thank our customers for working with us on this highly important procedure.
Thanks to the volunteers from our staff, we have been able to offer a 24/7 critical on-demand hovercraft service to stakeholders who need to transport key workers or critical supplies, demonstrating that we will do whatever it takes to keep our lifeline open.
Alongside my team, you have my commitment we will continue to do our utmost to support you. If though you feel we could do more, have a concern or even a request for assistance please do not hesitate to contact myself or a member of the team.
We are here for you as much as you have always been here for Hovertravel. Thank you and please stay safe.