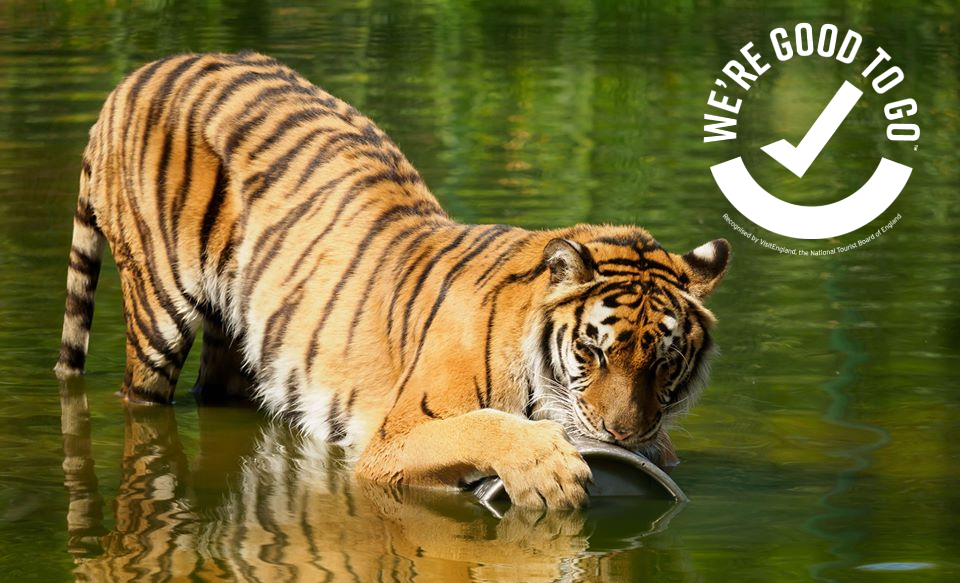 Description

Dates & Times

Getting Here
This is the Island's original zoo, overlooking the sandy beaches of Sandown Bay. The zoo team pride themselves on delivering an inspiring and unique wildlife experience which is second to none. A warm, friendly atmosphere awaits you, creating the perfect environment for getting to know a whole range of animals. From lions and tigers to monkey and spiders, the zoo has something for the whole family. 
Tours and presentations run throughout the day, giving you a chance to meet our animal experts and learn about the work we do. You'll also have the chance to see some of our animals have their lunch, including the daily big cat feeding presentation.
Plan Your Visit 
The Isle of Wight Zoo is an approximate 20 minute bus journey from our Ryde Terminal and then a 15 minute walk along Sandown seafront. You can buy your bus ticket from the driver on the day with cash or contactless.
Or why not purchase our Hover Rover Bus and enjoy a day return on the Hovercraft and unlimited use of the Island buses!
How To Book

Please book your Isle of Wight Zoo ticket(s) online in advance to avoid disappointment. 
Once you've made your attraction reservation for your party, please separately book your Hovertravel ticket(s). 
---
Dates
Season Running Dates

Opening Times

10 February - 31 March

10:00 - 16:00

Every Day

01 April - 31 October

10:00- 17:00

Every Day
Directions
Bus Svc 8 (hourly) past the entrance. Alternatively 2 or 3 (half hourly) to Sandown High Street then 15 min walk along Seafront. Approximate journey times 45 minutes.