HoverNews - 24th May 2019
D-Day 75 Commemorative Events  - 5th June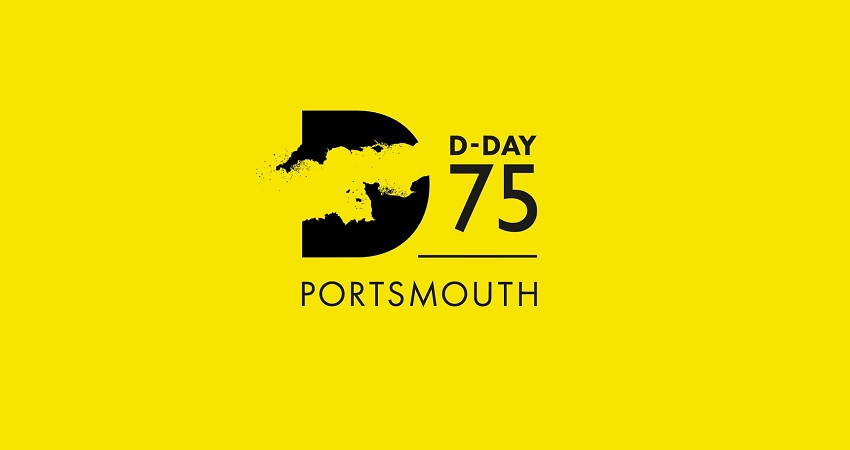 Portsmouth is the centre of several commemorative events to honour the 75th Anniversary of D-Day.  Portsmouth City Council along with various security departments, have asked Hovertravel and its customers to assist with the smooth running of these events. 

Hovertravel will be running as per the timetable with the exception of the following services which will run at these revised times on June 5th only:


Thursday 6th June
From Thursday 6th June
Pedestrian access – full access as normal.
Vehicle Access : full access for all vehicles.
HoverBus will operate to normal route and schedule.
Car Park : open as normal.
Bicycle storage (Southsea terminal) will be in full use.
All of the measures have been at the request of those managing the security of the event, and we would advise you allow extra time for your journeys over this period.

Hovertravel will be adding additional services to ensure those travelling can enjoy the planned events, but also to ensure those requiring to travel for work, hospital appointments, business and pleasure can still do so between Ryde & Portsmouth with the minimal of disruption. Once again, we ask for your understanding.
This unique commemoration is one not to be missed and between 6th – 9th June there are a whole host of events and activities taking place in Southsea and we invite you to take advantage of our offers to travel and commemorate with us.

Special Offers

Off Peak £30 Family Ticket

2 Adults & up to 3 Children off peak day return for only £30, book online 48 hours in advance. - Terms & Conditions Apply.
50% off Blue Card Returns 
Blue card holders can take advantage of 50% off from 3rd -30th June, keep an eye out on your inbox for redemption information. 
Terms & Conditions Apply.  


D-Day 75 
We are offering a 75% discount to Veterans over the D-Day 75 weekend, plus we are offering 75 free tickets for Veterans to apply for to travel to the commemorative events. - Terms & Conditions Apply.
To make the most of these special events, all of our offers and tickets can be purchased in advance.
D-Day 75 Commemorative Events 6th - 9th June 


The national commemorative event on Southsea Common on Wednesday 5 June will be attended by D-Day veterans, invited guests and heads of state. For security reasons, this event won't be open to the public. However, there will be big screens on Southsea Common where you can watch the commemorations. The event will also be broadcast on the BBC. 
All other events will be open to the public.


This includes:


Wednesday 5th June (afternoon)- Red Arrows and the departure of MV Boudicca. This will take place on Southsea seafront.


Thursday 6th June (all day)- coverage of D-Day 75 from Normandy, which will be shown on the big screens on Southsea Common.


Thursday 6th June (10:45am)- D-Day 75 Remembrance Service, which will take place at D-Day Stone (opposite South Parade Pier)


Friday 7th June (10:30am)- Portsmouth Music Hub will perform a special composition on the main stage at Southsea Common.


Friday 7th June (5pm)- Performances by the Military Band Orchestra and the Bournemouth Symphony Orchestra will take place on the main stage at Southsea Common. There will then be an open-air screening of a family film.


Saturday and Sunday 8th-9th June (all day)- The Portsmouth Revival Festival will take place on Southsea Common. This will feature arena displays, military and vintage vehicles, and other activities and markets. At 1400 the MV Boudicca will return the Veterans to Portsmouth. 


Saturday 8th June (7:30pm - 10pm)- Sunset Concert for Heroes, which will be a free unticketed 1940s-themed concert on Southsea Common.
There will be a D-Day 75 themed firework display on Saturday 8 June at 10pm, supported by Gunwharf Quays. The fireworks will be lit from barges moored off Southsea seafront, making Southsea Common the perfect place to watch the display and conclude Saturday's entertainment. More info can be found here
We will be running one extra late service from Southsea on Saturday 8th June at 22:30 to allow people who want to enjoy the full 15 minute fireworks display starting at 22:00. 
This information is from Portsmouth City Council and can be viewed here
---
New Website & Back End Booking System 
We are delighted to announce the launch of our new website and booking system which has been future-proofed with the latest technology to allow enhanced customer functionality, and these benefits will be phased in over the next 12 months.  All the existing features of our old website have been incorporated into the new site and we hope you will enjoy the contemporary, clean look and easy navigation.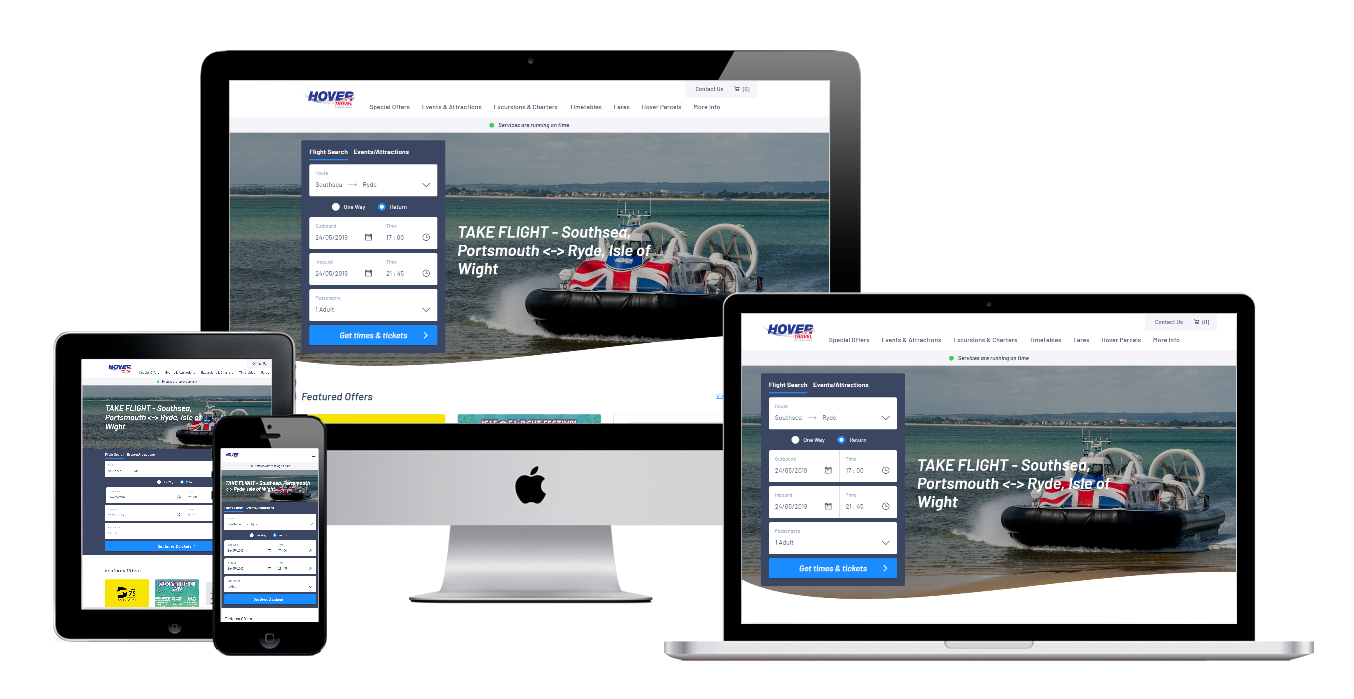 60th Anniversary of the Hovercraft
This weekend marks the 60th anniversary of the hovercraft and we will be operating excursions to Lee-on-the-Solent for the Hovercraft Museum's celebratory Hovershow. We're offering FREE travel for children with an adult travelling from Ryde to Lee-On-the-Solent (2 free Child tickets per adult). 

Additionally a new discounted combination Museum entry and pleasure flight is available.  To book these offers simply call 01983 717700. As well as the world's only Hovercraft Museum, there are other interesting attractions to visit at Lee-on-the-Solent, which include the Museum of Diving, the Royal Navy Submarine Museum, Explosion! Museum of Naval Firepower and Little Woodham heritage village, all within easy walking or bus connection.
---
Reliability & On Time Performance (OTP) – April 

HUG – Virtual Meeting 29th May
The next HUG meeting takes place at 13:00 on Wednesday 29th May.  Join our Head of Operations, Fleet Captain and Commercial team on Twitter! 
---