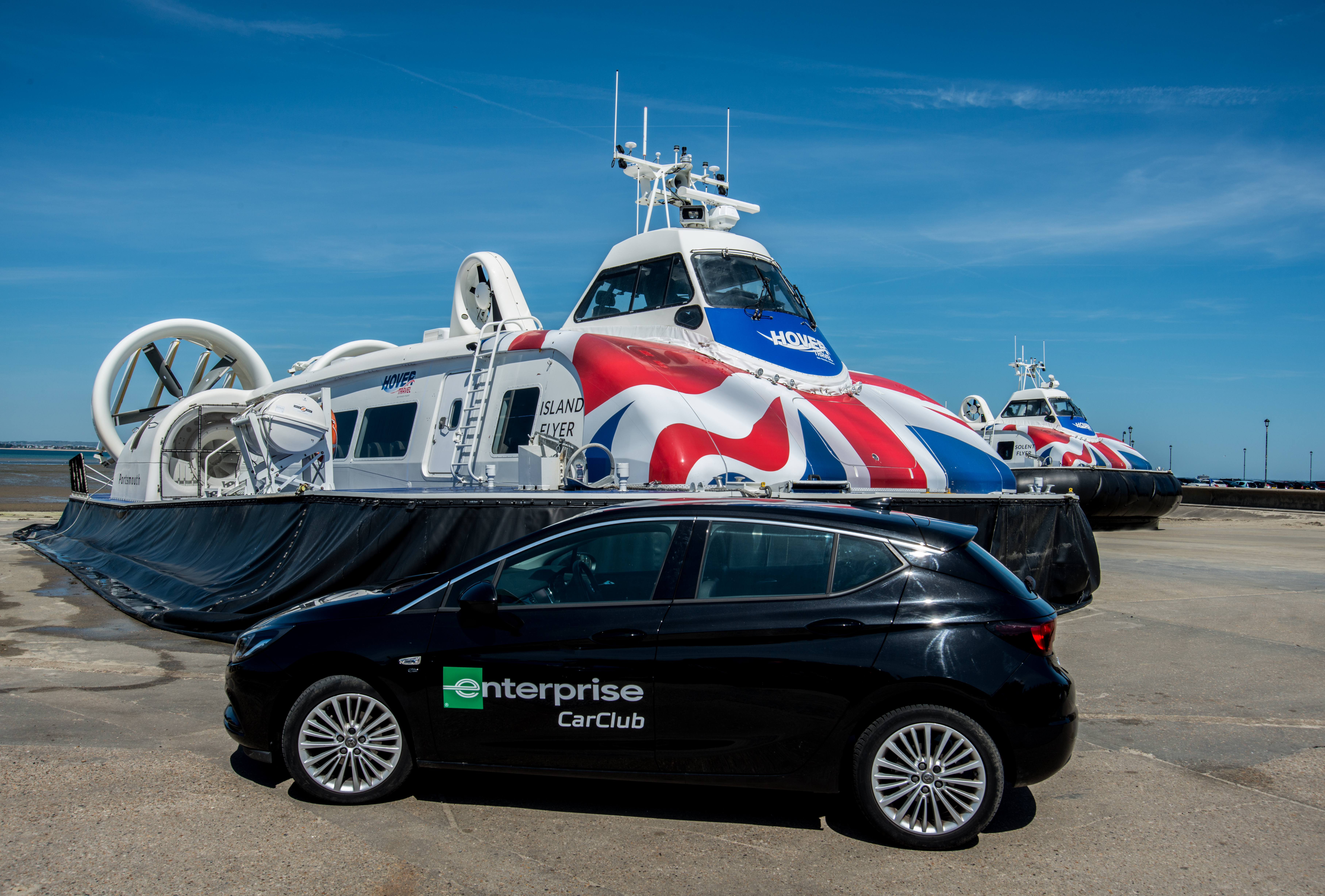 In partnership with Hovertravel, you can now enjoy access to Enterprise Car Club vehicles in Ryde; just a stones throw away from the Hovertravel terminal.
With Enterprise Car Club you can get 24/7 access to your locally parked cars plus a choice of over 1,100 vehicles in over 130 cities and communities across the UK, available from just £4.95/hour.
It's hassle free motoring with fuel, insurance, tax, MOT and breakdown cover all included in your membership plan, so whether you're exploring the Isle of Wight, or taking a trip on the mainland, Enterprise Car Club is the perfect solution for all your travel needs. And, with our top-rated mobile app you can reserve and go within minutes… it's as easy as reserve, unlock & go, and return.
Sign up today and for a limited time only enjoy your first annual membership for just
£60

£10, plus £10 free driving credit using promo code HOVERTRAVEL at www.enterprisecarclub.co.uk
Terms & Conditions
*Enterprise Car Club standard terms apply
Receive first year membership for £10 – offer only valid on standard membership usually priced £60 for a year
Driving credit is equal to the amount of 2 hours on small/medium vehicles and must be used within 90 days of joining
Offer is valid until 02/05/2020
Not valid on under 22 membership plan
Contact the Clubhouse team at membership@enterprisecarclub.co.uk for more information
Enterprise, Enterprise Car Club and the "e" logo are trademarks of Enterprise Holdings, Inc. 2018 Enterprise Car Club.