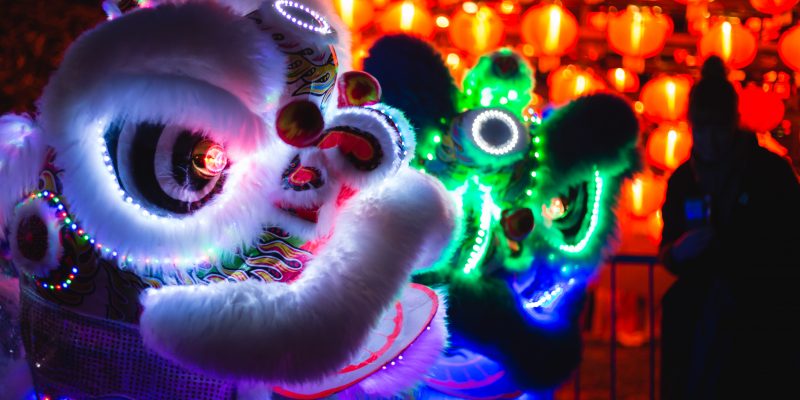 Celebrate the vibrancy, colour and flavours of our Chinese New Year festival at Robin Hill this February half term, with a dazzling array of award-winning illuminations and entertainment.
From 6-10pm daily between 14th – 22nd February 2020, Spirit of the Orient will see a fusion of sound, colour, illuminations and oriental flavours. Featuring impressive light exhibits, the interactive 12-metre dragon procession, activities for the kids, woodland light shows and traditional lion dances; the park truly will come alive in celebration.
Traditional Lion Dancers
Lion performers accompanied by a pride of digital lions, sound effects and pyrotechnics will take to the stage for a spectacular, illuminated show. The performances are based on traditional Chinese lion dance, in which performers mimic a big cat's movements to bring good fortune.
Interactive Dragon Procession
Discover and even become part of the 12-metre Chinese Dragon Procession as it makes its way around the park's Woodland Ponds. Legendary in Chinese mythology, dragons traditionally symbolise power, strength and good luck and this is your opportunity to join the procession & learn more about their symbolism.
Authentic Dining 
Head down to the Woodland Ponds for some alfresco dining. Sample the culinary delights of the orient with our traditional, authentic menu. Dietary requirements catered for. Menu details to be released soon.