When travelling please follow our protocols so we can all keep each other as safe as possible. We are helping the communities of the Isle of Wight and Portsmouth re-connect and remaining vigilant to the current government guidance. We are also transferring patients via our NHS Island Rescue service.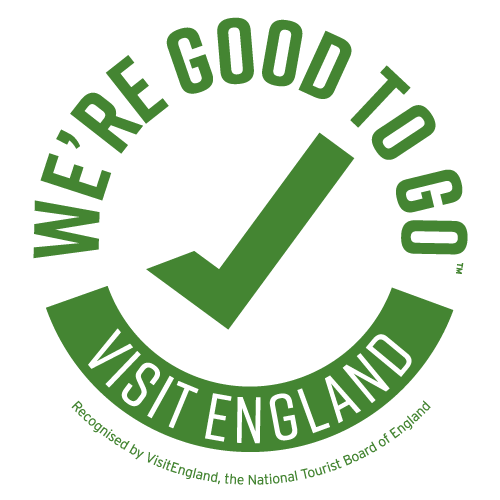 Non-bookable service
Please buy your tickets online. We're currently operating a first come, first served service. If you purchase a ticket online we cannot guarantee you will be on that flight, please arrive at least ten minutes before your chosen departure time.
Face Coverings
Customers are obliged by law to wear a face covering correctly, covering the nose and mouth at all times unless exempt.
Hover Responsibly
Hovertravel applied a risk assessment, mitigation and management approach to creating a COVID-secure environment which allowed us to develop a set of precautionary protocols for the protection of our passengers and our staff. These protocols are displayed on posters throughout both our terminals and are on our website here.
Travelling Protocols
With the easing of some of the lockdown restrictions, our protocols to protect our passengers and our people are more important than ever. Please follow these instructions and Hover responsibly.
Passengers:
Please note we're currently operating a first come, first served service, so we strongly advise you arrive at our terminals at least ten minutes prior to your chosen departure time. You may still be asked to wait outside.
You are required by law to wear a face covering at all times with Hovertravel, unless exempt
We will refuse travel if a passenger does not have a face covering, unless exempt
Please avoid our peak passenger times; 0615-0815 and 1630-1830 (Mon-Fri)
Give other passengers their space during boarding/disembarking
Please occupy seats starting from the back of the craft first when boarding
Stay seated after landing until the bow doors open
Wash your hands before and after travelling (both terminals have toilets)
Hovertravel:
Has asked all staff to wear face coverings when required
Has deployed social distancing measures in the terminals and during boarding/disembarking
May ask you to wait outside the terminal
Is allowing passengers to transfer, as priority, to the next service
Will invite those from the same household to sit together
Is cleaning the craft after every service
Is regularly cleaning the touch points in both terminals
Is adding in extra services as required
We appreciate that choosing to travel with us is a personal decision and we want to reassure all our customers that we are working tirelessly to keep you safe and hope that you will keep yourselves safe too. By following our protocols we can keep the communities on the Isle of Wight and in Portsmouth functioning and together we will all be helping to control the virus.
Q: What steps has Hovertravel taken to manage the COVID-19 crisis?
A:
We have an internal team monitoring the situation and keeping in regular contact with the Isle of Wight Council, Public Health England, the Transport Infrastructure Board and the Marine & Coastguard Agency. We have adopted the recommended guidelines published by the Government to protect the health & safety of our staff and customers.
Q : What extra cleaning measures are you taking?
A:
We are enforcing good hand hygiene among our staff in line with the advice from Public Health England.
We are also cleaning our hovercraft after every service with recommended anti-bacterial sprays, as well as maintaining an increased frequency for cleaning the terminals throughout the day, both with a focus on door buttons, grab handles, counter tops and all touch points.
Q: Is Hovertravel observing the social distancing guidelines?
A:
In our terminals, at the boarding gate and during getting on and off the hovercraft, our passengers are asked to observe the recommended distance from their fellow travellers and our staff.
Q: Do I need to take any specific precautions when travelling with Hovertravel?
A:
We have a set of protocols which are available on our COVID-19 website page.
Additionally, we are suggesting that customers scan their own tickets, rather than handing them to the staff member at the boarding gate, to reduce unnecessary contact.
Both our Ryde and Southsea terminals have washing facilities in our toilets where customers can, if they wish, wash their hands in accordance with the advice from Public Health England. 
Q: Do I need to wear a mask to travel with Hovertravel?
A:
The Government has created new legislation that states you must wear a face covering over both your nose and mouth whilst using public transport, unless you're exempt.  See the full guidance here
Q: Why is Hovertravel not conducting temperature screenings?
A:
We have not been asked by the authorities to conduct any temperature checks on passengers and these screenings would have to be organised by Public Health England as they would have to provide the appropriate equipment and trained staff. We are unaware of any plans to introduce such checks.
Q: Can I use Hovertravel to visit my friends and family or visit the Island for a day trip?
A: 
From Monday 29 March, the Government changed the 'stay at home' message to a 'stay local' message and has said that we are allowed to meet in a group of six or two households. Full details can be found here 


If you are using our services for the reasons allowed, please Hover responsibly.
Q: What is the best way to contact Hovertravel?
A:
Please email us at: info@hovertravel.com 
This is the fastest way to get a response and we can draw on information from across the business, if required. You can also use our LiveChat facility on our website.
Please note that our customer service team is dealing with a very high volume of enquiries and we thank you for your patience as we process these