Our Hover Info Pages
Standard Fares
Note: 1) All Standard fares are valid from 1st February 2016
Fares

Standard Fares
Concession Fares

Adult (16yrs+)

Child (5-15yrs)

Concession Adult (16yrs+)

Concession Child (5-15 yrs)

Single
£16.50
£8.25
£12.40
£6.20
Period Return
(valid for 90 days)
£29.50
£15.00
£21.90
£11.00

Day Return




£21.00

£10.60

£14.80

£7.70

Family Day Return
(2 adults & up to 3 children)

£49.50

Hovertravel reserve the right to ask for proof of age at the ticket office and boarding gate.

Blue Card Day Return (From Ryde to Southsea only)




Adult (16yrs+)






Seniors (60+)






Child (5-15yrs)




£14.50

£11.30

£7.40

Hovertravel reserve the right to ask for proof of age at the ticket office and boarding gate. Blue card day return can now be booked online with the exclusive promotional code that will be emailed to you when you sign up.


Blue Card Fares: Hovertravel's Blue Card entitles Island Residents to over 20% discount on our Day Return fares from Ryde to Southsea. To apply, click here - sign up now, it's free!
Terms and Conditions Apply
Any baggage in excess of 30 kilos per passenger may be subject to an additional charge. Out of gauge items will be carried subject to load and may be carried as freight at the applicable freight tariff.
Concessionary Fares 20% Discount: Concessionary Fares are available for students with a valid NUS card, seniors aged 60 years+ & disabled persons or persons with reduced mobility with valid proof. Valid proof for disabled persons can be found by clicking here. *Not applicable for Blue Card holders
Children Fares: Children aged 7-12 years inclusive may only travel unaccompanied if a parent or guardian has made himself or herself known to Reception at the destination terminal before the hovercraft is due to depart. Children less than 7 years old must be accompanied by a person aged 13 years or over. Infants (0-4 years) travel free of charge but must have a boarding pass
Armed Forces Discounts: All active Armed Forces personnel can receive a 20% discount on standard adult fares. The discount is only valid when purchased in the terminal on the date of travel. The discount is available to service personnel who provide a valid Armed Forces photo ID card + 1. This discount is valid for Royal Navy, Army, Marines & RAF service personnel. Terms and conditions apply.
We work closely with Health Staff Discounts so if you are a member of this organisation, you can receive 20% off our standard adult & child day returns, period returns & single fares on production of your Health Staff Discounts membership card and photo ID. For full details, please visit healthstaffdiscounts.co.uk.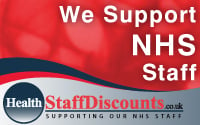 Hoverbus Fares


Adult
Child
Single
£1.75
£1.55
Return
£3.10
£2.70
Unlimited Day Ticket
£3.90
£3.10
Book of 10 tickets
£15.00
£12.90

Note: Hovertravel's Hoverbus is the perfect way to travel around Portsmouth and Southsea. Not only will the Hoverbus take you to and from the Hoverport at Southsea Seafront for your quick and easy trips to the Isle of Wight, but it will also take you around Portsmouth & Southsea.

Unlimited day ticket - Hop on/off the bus all day - unlimited travel on date specified on bus ticket